Parental guidance site AskAboutGames gets new look, new editor
Deal renewed between trade body UKIE and Video Standards Council, more emphasis placed on video content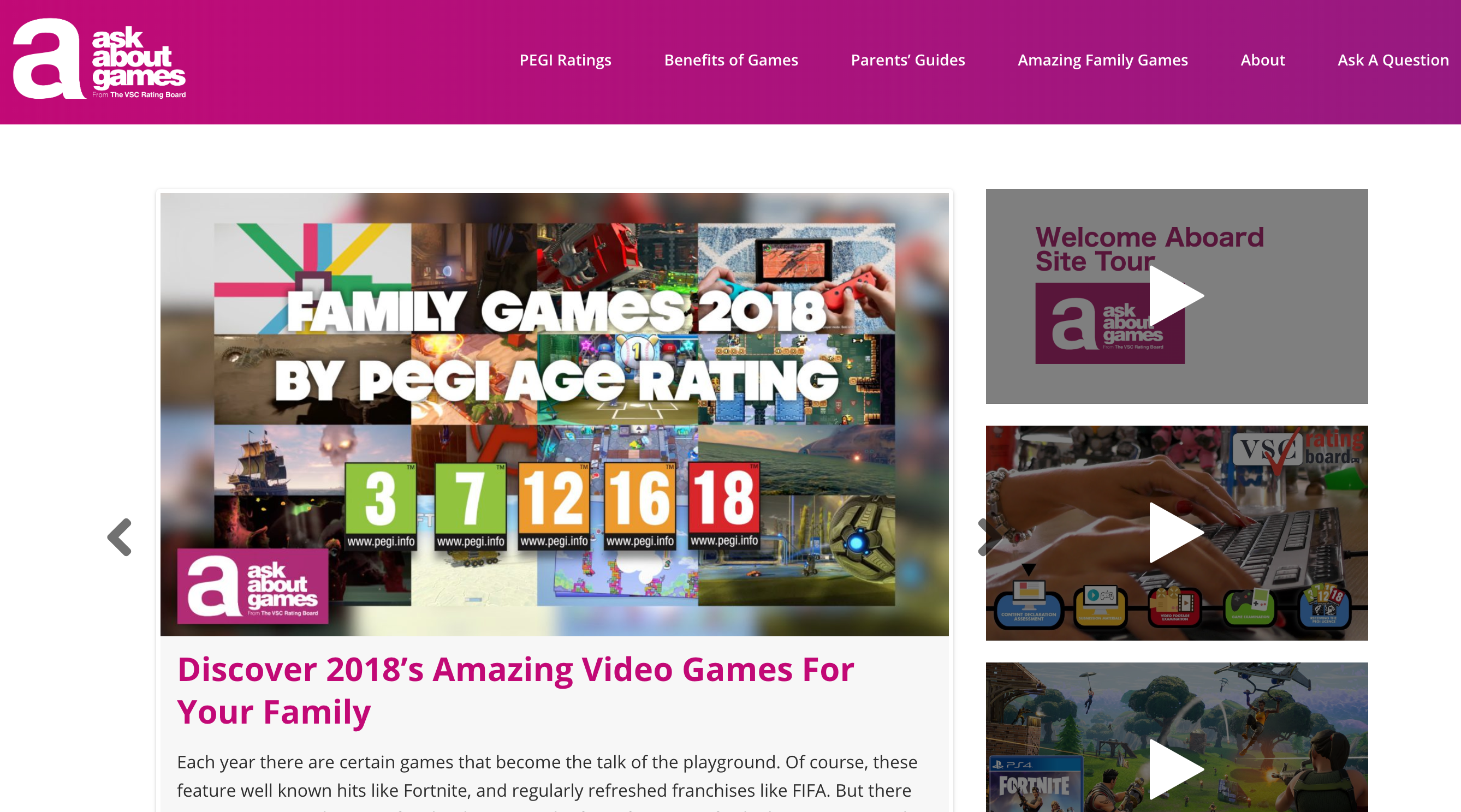 Freelance journalist and family video games expert, Andy Robertson, has been named as new editor of the AskAboutGames.com website.
Following a renewal of a deal with the Video Standards Council (VSC) and games industry trade body UKIE, the website is refreshed with a greater emphasis on informative video content and highlighting the amazing games on offer for families.
It retains its unique identify as the best place for parents and carers to get a quick answers from on-hand experts. As well as helping parents and carers understand the industry's provision of parental controls, how PEGI ratings are applied, and be the go to, industry approved destination for advice on games, online safety and age-appropriate content.
Along with Robertson's regular parents' guides videos there will be guest articles from other experts as well as personal experiences, stories and tips from a growing number of advocate families about the games they play.
The site is designed to help parents, carers, educators, government and the wider industry understand more about the games industry and consumer relations to it. From children's online behaviour, instructions on enabling parental controls to PEGI ratings, the site has long been the go-to place for advice on games and age-appropriate content and protection.
Other organisations, children's charities, safety campaign sites and parenting websites are encouraged to help parents and carers access the information by linking to AskAboutGames as outlined or syndicating content.
Robertson, who has written freelance for many places including The Guardian, Telegraph and BBC as well as creating a large family following on YouTube, will bring games industry and parenting experience to the site as the editor.
"AskAboutGames is a significant initiative both for the industry and families. It offers a voice for the best that video-games have to offer children, as well as championing safe and healthy game playing," said Robertson. "I look forward to engaging parents and carers with the wide ranging benefits of games and broadening their children's diet of entertainment experiences."
"Our goal is for parents and carers to be able to make informed decisions when buying games," said director general of the VSC, Ian Rice. "Supporting AskAboutGames helps us reach a much greater audience, meaning that in this time of heightened concern about e-safety, more parents can be confident they are making the right choices towards keeping their children safe and happy online.
"The VSC Rating Board and Andy are the perfect expert partners for helping families, carers and educators understand the tools and ways families can really make the most of games as a healthy, fulfilling part of what they do together. It is more important than ever that people have the information they need about playing responsibly and happily, and that people see how seriously the industry takes its responsibility to players." added UKIE CEO, Dr Jo Twist OBE."