Paradox: Gettysburg was terrible, we didn't do our homework
CEO on cancelling projects and demanding better quality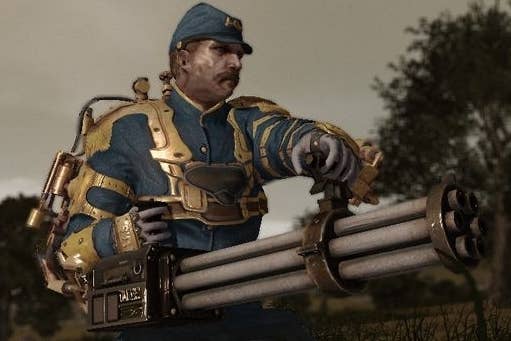 Paradox Interactive CEO Frederik Wester has revealed that the troubled release of Gettysburg: Armored Warfare led to cancelled projects and a refocus on quality at the Swedish publisher.
"That was terrible. We did not do our homework," he told GameSpy.
"It was a one-man team with some backup... we learned a lot from that release. We've had many bad releases before that, as well, and we learned something every time."
The game was released last March and currently has a woeful 22 out of 100 on Metacritic. Reviews suggested the game was "busted," "unfinished," and "agonisingly incomplete."
"In 2012, we also closed four game projects," continued Wester.
"Changing the quality is like changing the direction of a super tanker; it takes time."
"This happened after Gettysburg. We looked at them and said, 'These games are not up to the standards we're currently looking for at Paradox, so we're going to close these projects.' We're not going to have any more games that are unplayable at release."
He said that the games were cancelled last summer, making it a tough time for the company.
"To see a game that is not up to those standards, you have to be strong enough to cancel it," he added.
"A few years ago, we simply could not afford to cancel games. We needed to release the best product we could release at the time in order to get at least some of the cash we invested back. Today, thanks to the success of games like Magicka and Crusader Kings 2, the Paradox brand is worth so much more that we can actually afford to close projects that don't meet our new quality standards."
Paradox Interactive is based in Stockholm, and its games include Crusader Kings II, Victoria II: A House Divided and Pride Of Nations. In 2006 it launched digital distribution service GamersGate.