Palmer Luckey is funding a pro-Trump "shitposting" group
Nimble America's anti-Clinton campaign is being secretly bankrolled by Oculus VR's founder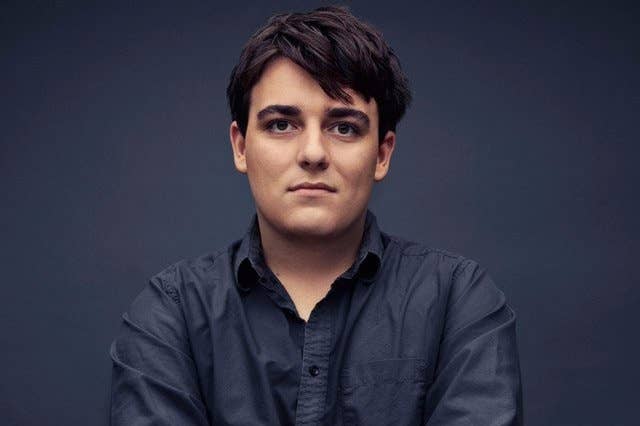 Oculus VR founder Palmer Luckey is providing financial support to a pro-Trump online group focused on "shitposting" and spreading memes attacking Hillary Clinton.
Luckey confirmed his involvement with the "Nimble America" group to The Daily Beast. Nimble America describes itself as a "social welfare 501(c)4 non-profit dedicated to shitposting in real life." The group emerged from Reddit to state the clear ambition of influencing the outcome of the next US presidential election.
"What we've been able to accomplish here has been amazing and much bigger than any of us and certainly much bigger than Reddit," the group said in a statement. "We've proven that shitposting is powerful and meme magic is real."
"I've got plenty of money. Money is not my issue. I thought it sounded like a real jolly good time"
Contributions from Luckey's estimated $700 million fortune have played an important role in Nimble America's rise. Luckey told The Daily Beast that he is "the money man" - albeit a money man who the group claims as its vice president.
Nimble America has taken credit for a billboard in Pittsburgh that displayed a "cartoonishly large" image of Hillary Clinton's face alongside the slogan, "Too Big to Jail." This caustic tone appears to be what attracted Luckey to the group's cause. "It's something that no campaign is going to run," he said, adding, "I've got plenty of money. Money is not my issue. I thought it sounded like a real jolly good time."
Luckey first met the group's co-founders - two moderators of r/The_Donald on Reddit - over Facebook. "It went along the lines of 'hey, I have a bunch of money. I would love to see more of this stuff,'" he said, a reference to the memes they had already generated prior to Nimble America's official launch. "They wanted to build buzz and do fundraising."
Luckey has confirmed that he posts on Reddit under the (now deleted) "NimbleRichMan" account. According to a statement published under that pseudonym - sourced by VR developer Cody Brown - Luckey has donated "significant funds" to Nimble America, and pledged to continue to do so.