Packaged games still drive market value in Europe
Germany biggest market by value; free games make up half of total market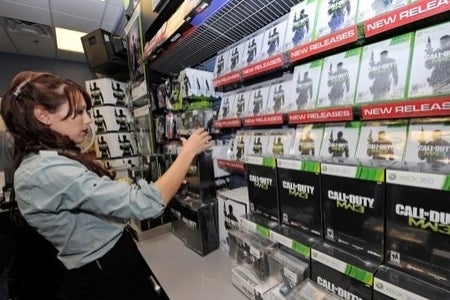 According to a new GameTrack report in conjunction with Interactive Software Federation of Europe, the sale of boxed video games still drives total market value across Europe.
The survey found that in the second quarter of 2012, the games market for four regions totalled just over €1 billion; €351 million in Germany, €291 million in the UK, €256 million in France and €107 million in Spain.
The survey was based on findings from over 24,000 consumers and includes games played on any device, from consoles and PC to smartphones, tablets and niche devices such as smart TVs.
In terms of volume, free games account for close to half of all games acquired in Q2 across the regions, with the main driver being free mobile gaming apps.
The report noted that how consumers spend their time gaming doesn't reflect what drives the market in terms of revenue or volume, with online gaming formats in Germany and France accounting for around half of total time spent gaming, in particular social online gaming.
According to GameTrack, 51 per cent of the French population have played games in the past 12 months, ahead of the UK with 37 per cent, 35 per cent in Germany and 31 per cent in Spain.
GameTrack hopes to include US data for its next quarterly report on value, volume and time spent gaming. This is the third quarterly report since its formation last year.
"This data proves that GameTrack provides an unparalleled view on the market, but it will really start to show its true potential once we can compare year-on-year quarters and see trends emerge," commented Simon Little, MD of ISFE.