Pachter: Nintendo weakness contributes to 11% decline in December
The analyst's forecast also puts the blame on "gamer fatigue", noting a 20% decline in Call of Duty sales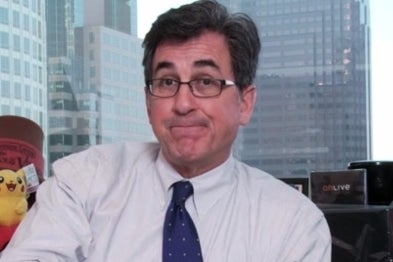 The NPD Group will release its December sales report this Thursday, and according to Wedbush Securities analyst Michael Pachter, the results will be quite disappointing yet again, rounding out a tough year for retail in 2012. Pachter's NPD preview note forecasts a decline of 11 percent in console software sales "due to continuing gamer fatigue and sustained Nintendo weakness."
Pachter said evidence of fatigue was demonstrated by Call of Duty: Black Ops II's nearly 20 percent year-over-year sales dip and Halo 4 failing to meet "lofty expectations." He also handed out a good deal of blame to Nintendo for its "underwhelming launch" for Wii U and "continued weakness" in general for the company. Pachter is predicting that 675,000 Wii U units were sold at US retail in its second month (up 59 percent month-over-month) with a "very low" software attach rate (close to one title per hardware unit).
2013 should bring better results, Pachter believes, as top titles like Dead Space 3, BioShock Infinite and GTA V drive sales. The real rebound, however, is expected in 2014, coinciding with the launch of next-gen consoles from Microsoft and Sony, as "publishers will likely plan an unprecedented number of new IP launches in the first two years of the cycle, providing relief from gamer fatigue."
Interestingly, while there's been a clear expansion of the market with social and mobile, the traditional gaming sector has been more resistant to heavy declines, Pachter stated. Companies that have strong core properties should thrive in the next generation.
"It is clear to us that those companies who primarily focused on traditional gamers were largely unscathed by the declines over the last few years, and those same companies will disproportionately benefit once traditional gamers drive industry sales into positive territory in 2014 and beyond," he said.