"Overwatch dominates rankings leaving Battleborn in the dust" - SuperData
Overwatch generated $269 million in May as the digital games market climbed to $6 billion overall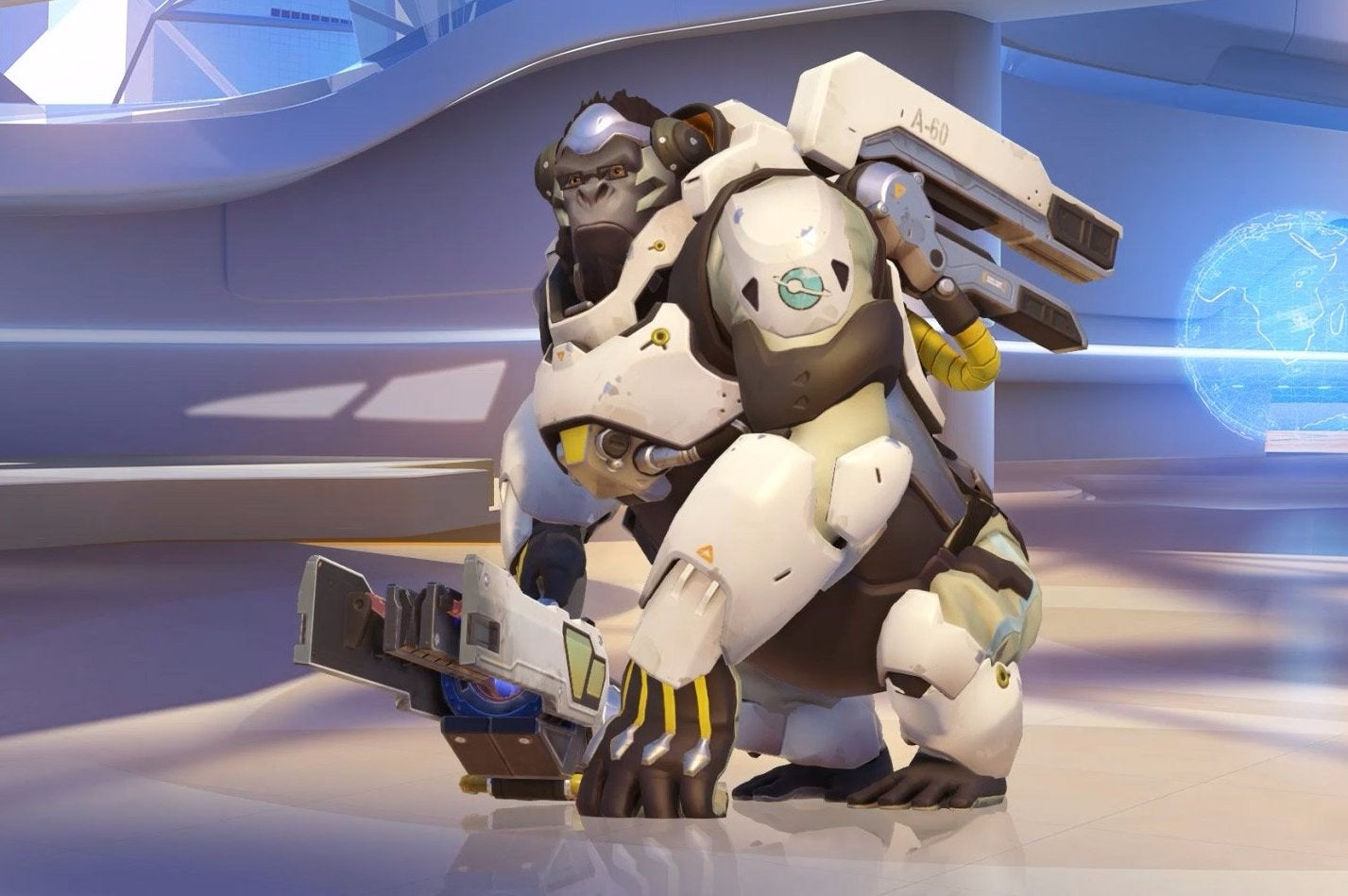 According to SuperData's report on the worldwide digital games market for May, revenues jumped up 11% to a total of $6 billion as Blizzard's Overwatch earned $269 million in digital revenues across PC and console. The game had such a strong performance that it helped push the PC category up 8% and it left competitors "in the dust," said SuperData's Joost van Dreunen.
"The new shooter game is proving to be a hit among online spectators and is currently the 5th most commonly streamed title across live streaming channels. Despite not being free-to-play, Overwatch is rolling out a long-term monetization strategy by offering a hefty quantity of vanity items, including skins and graffiti tags. Take-Two's Battleborn had a significantly poorer performance, earning an estimated $18 million," he noted.
Overwatch may also give Facebook a boost in the streaming department, thanks to Blizzard's recently inked deal to allow players to log into Battlenet using their Facebook accounts and directly stream gameplay. "Starting with Overwatch, Facebook is poised to play an important role in connecting users with content. Despite being a latecomer, Facebook thinks its network infrastructure and massive user base is enough to close the gap with established streaming platforms Twitch and Youtube Gaming. Facebook's entry into the space may serve as a catalyst for competitive gaming, which is a major content category across live streaming channels, and on track to earn $892 million this year," van Dreunen said.
In the console space, despite being limited to one platform, Sony's Uncharted 4 continues to be a very strong performer. SuperData said that Uncharted 4 generated $56 million in May, which was higher than Call of Duty: Black Ops III and enough to make it the highest earning console title for the month. "Over the course of its legacy, the appetite for digitally distributed games has grown significantly, as Uncharted 4 [is] selling almost six times more digital copies at launch than Uncharted: Nathan Drake Collection," van Dreunen added.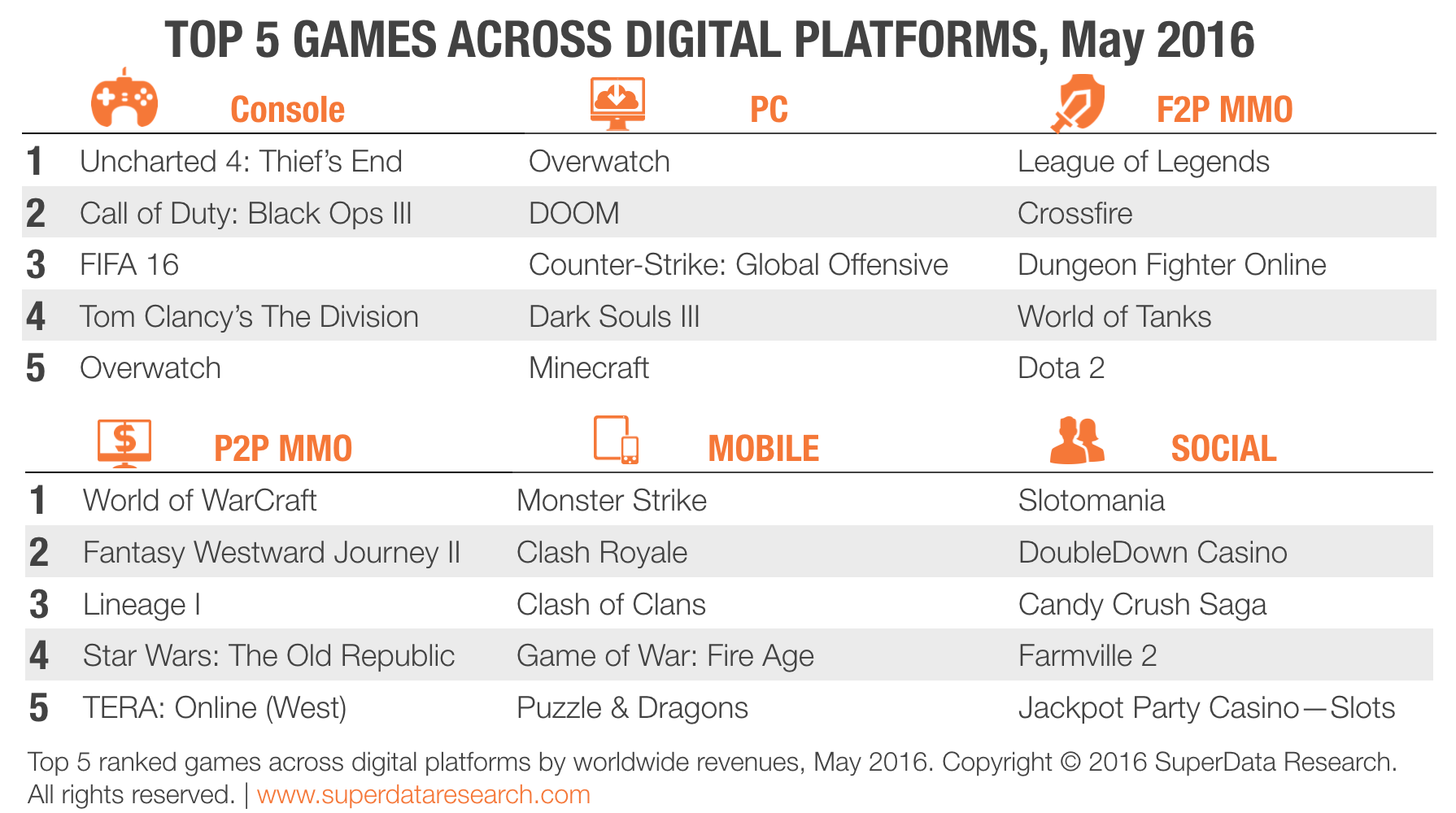 You can read more of SuperData's analysis here.