Overwatch and the death of the midnight launch
Overwatch ships two days ahead of midnight launch, attracts over 7 million players in less than 10 days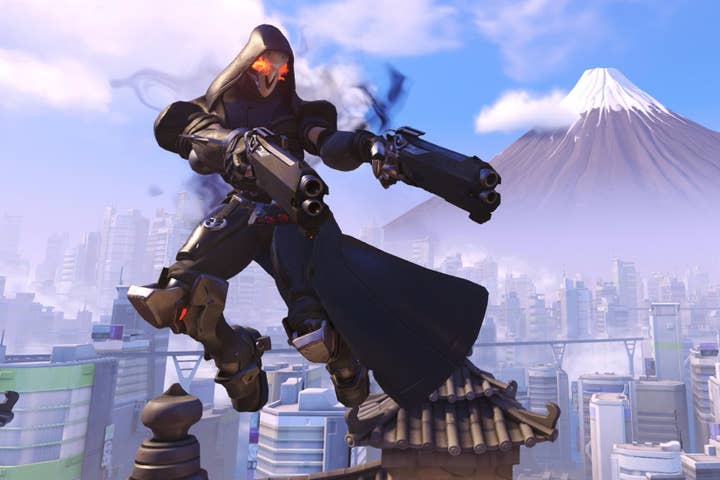 GameStop CEO Tony Bartel has praised Activision Blizzard's decision to break its own street date for Overwatch, describing it as a "very progressive move" that resulted in commercial gain for all parties.
Speaking to investors following the publication of GameStop's Q1 results, Bartel confirmed that the "very strong" launch of Overwatch had "exceeded our expectations." One of the factors in that high performance was a decision that would have been anathema to a video game retailer only a few years ago.
The retail version of Overwatch was scheduled to launch worldwide on May 24, and GameStop was one of several retailers collaborating with Activision Blizzard on a midnight launch. However, according to Bartel, "[Activision Blizzard] looked and saw that there was demand...before the midnight launch to be able to get the physical game."
"We saw a significant increase well beyond their expectations of Overwatch, and I think Activision would say that they saw an increase as well"

Tony Bartel, CEO
The reason for that demand is inextricably tied to the ongoing shift to digital sales and distribution, trends that have significantly weakened the position of companies like Gamestop over the last decade. Overwatch, a team-based multiplayer shooter, is designed to be played online, rendering the need to purchase a box containing a disc a legacy act - for those with poor download speeds or a penchant for physical goods. As Bartel told GameStop's investors, game launches have, "become less about picking up the game at midnight. It's become more about when do the servers come on."
As such, Activision Blizzard decided to allow sales of the physical version "two full days" before GameStop's midnight launch events, giving those players time to install the game and be ready to play alongside digital customers. Given that Overwatch couldn't function before Activision Blizzard turned on its servers anyway, what would once have been a transgressive act became a gesture of goodwill towards those who display the increasingly anachronistic preference for purchasing an online game in a plastic case.
To a degree, the fact that Activision Blizzard treated the retail launch of Overwatch as a matter of secondary importance is a bad sign for what has long been GameStop's core business. Blizzard's new game is, after all, hardly alone in its focus on connected play. However, Bartel claimed that the decision benefitted all parties in terms of copies sold.
"What that did was allow us to have two full days before the servers came on to sell that game," he said. "We saw a significant increase well beyond their expectations of Overwatch, and I think Activision would say that they saw an increase as well. We're very happy with the result.
"We see that as a very progressive move, and something that we think may take hold in the industry as well."
At the time of writing, no official sales figures for Overwatch had been released, but the number is likely to be big. The game's open beta attracted almost 10 million players, and its impressive review scores are rivalled only by Uncharted 4: A Thief's End.
Update: Blizzard Entertainment has confirmed that Overwatch has been played by more than 7 million people since it launched worldwide on May 24. That figure applies to PlayStation 4, Xbox One and Windows PC, and was correct as of yesterday.
In an email sent to Polygon, Blizzard further clarified the line between "players" and actual sales. The 7 million figure the company quoted is, "unique global player count, which includes anyone who's played the digital or retail version of the game, as well as those who have played the game in Internet game rooms."
With that in mind, the actual sales figure is likely to be lower than 7 million copies.