Ouya responds to negative reviews
Console maker says it hasn't sent out review units yet, experience will be fine-tuned for June launch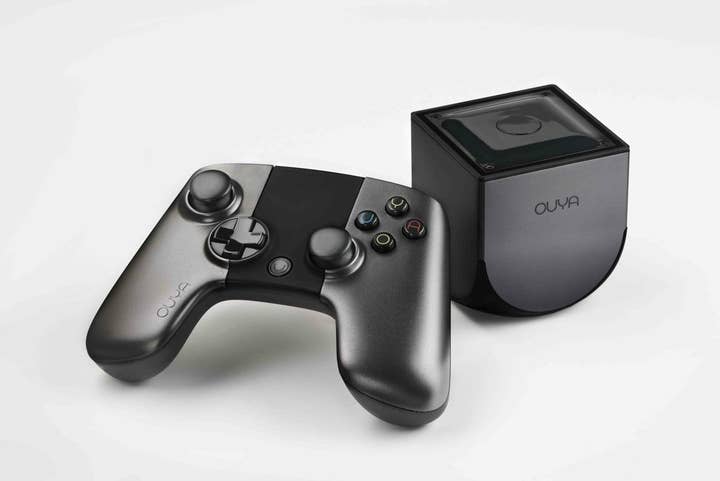 The Ouya began shipping to early backers of its Kickstarter campaign late last month, and this week some unflattering reviews of the hardware appeared on tech sites like The Verge and Engadget. Those sites suggested that the system wasn't ready for release, and in a statement to GamesIndustry International earlier today, Ouya suggested it wasn't ready for review, either.
The representative called this a "preview period" for early supporters to get a first look at the hardware, and said the company hadn't shipped any units to the press yet with the intention of them being reviewed.
"We will be making Ouya review units available in early to mid-May so that you are able to review the more complete consumer experience and prepare your coverage in time for the June 4th retail launch," a representative said. "To clarify for you--Ouya has sent no review units out to press. Any reviews you have seen online are a result from individuals who received early backer units from supporting our Kickstarter."
The representative said the preview period will be used "to test our eco-system and fine-tune the experience" in advance of the retail launch.
As for what Ouya backers can expect to see changed or improved for the proper launch, a blog post on the company's website said it is working on external storage solutions, simplified installation processes, more payment options, and controller support for video player apps. It is also adding new games to the online catalogue on a daily basis.