Outlast brings indie survival horror to PC in 2013
Montreal area veterans come together to form Red Barrels Games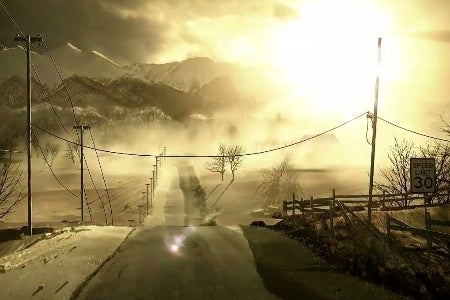 Resident Evil 6 leaving behind survival horror for explosive action leaving you angry and despondent? Red Barrels Games, a new independent game studio founded in the Montreal area, has announced its first title, the single-player survival horror game Outlast. The title stars journalist Miles Upshur and is planned as PC digital download with a release in 2013.
The studio was founded by former Electronic Arts Montreal and Ubisoft Montreal employees: creative director Philippe Morin, art director Hugo Dallaire, and level designer David Chateauneuf.
"There are already a lot of great games out there about terrifying monsters that eat brains; we want Outlast's to be scary because you'll know the enemies you face still have them," said Philippe Morin, cofounder of Red Barrels.
"Our team has a lot of previous experience creating big, blockbuster games," said co-founder David Chateauneuf. "We're all really excited to see what kind of fear-based emotional rollercoaster we can build on our own!"