OpTic Gaming lands book deal
Harper Collins gives Call of Duty champion eSports team six-figure advance for memoir/strategy guide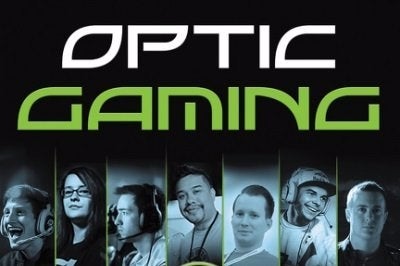 As time passes, eSports are beginning to look a little more like regular sports, complete with ancillary income streams for star players. The latest evidence of that comes in the news that Harper Collins has signed a book deal with Call of Duty Major League Gaming champions OpTic Gaming.
As reported by ESPN's Darren Rovell, OpTic team members received a six-figure advance from the publisher. As for what the book will actually entail, Harper Collins' overview suggests it will be part-memoir, part-strategy guide for aspiring eSports competitors.
"In OpTic Gaming, they candidly share their story of becoming Call of Duty royalty-consistently ranking in the top eight nationally-laying bare their lives, exploring what it takes to make it in professional gaming, and speaking honestly about the consequences of their newfound fame. These best-of-the-best take you behind the controller, offering insights, knowledge, and strategies to help you improve your shot, master the most complex maps, and conquer the game with the ultimate weapons."
OpTic Gaming: The Making of eSports Champions will launch in April with a suggested price of $17.99 in trade paperback and ebook formats.