One Hour One Life dev struggles with unofficial port
Jason Rohrer stands by decision to release game into the public domain despite problems with customer confusion around mobile adaptation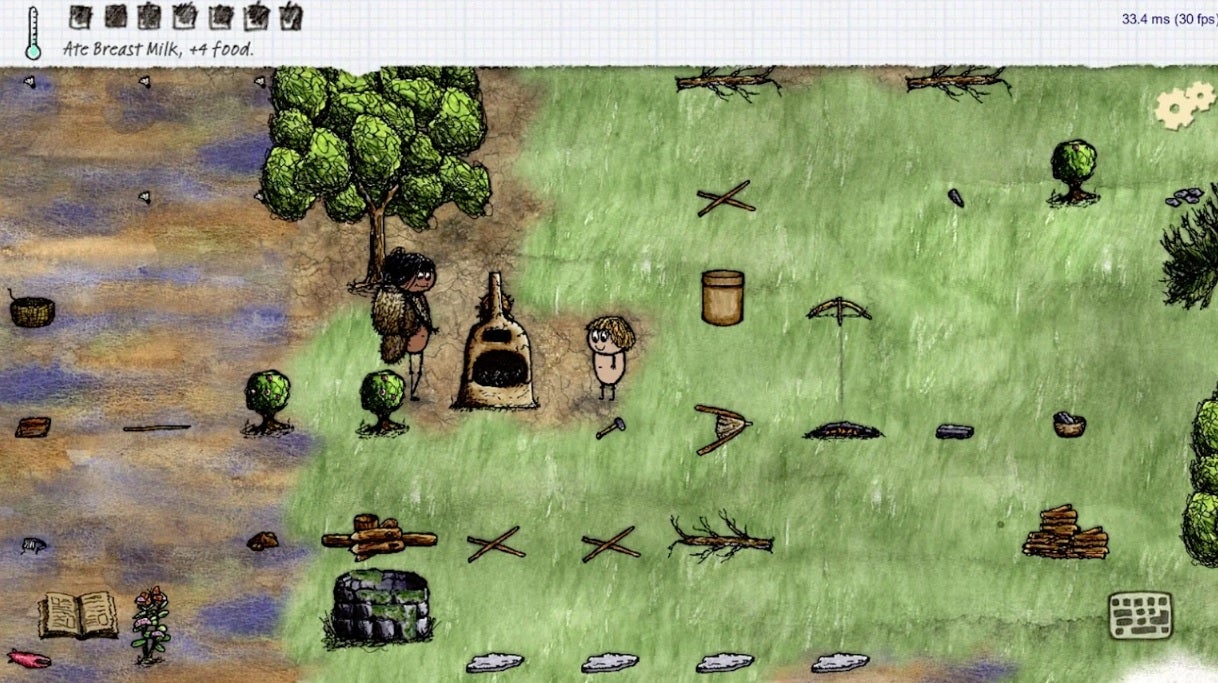 For the past 15 years, independent developer Jason Rohrer has released all of his work into the public domain. He's apparently never run into serious issues as a result of that decision before, but he's having trouble with an unofficial mobile port of his latest title, the PC game One Hour One Life.
In an open letter on his game's forums last week, Rohrer talked about One Hour One Life for Mobile, an unofficial adaptation of his game by Swedish developer Dual Decade that has become commercially successful. Launched last year, One Hour One Life for Mobile has met with some commercial success, landing in the top 10 most downloaded Japanese apps on the App Store and recently climbing as high as 12 on the Chinese App Store charts, according to App Annie.
It is the Chinese version of the game that sparked Rohrer's letter. While the previous versions of the mobile game made note that they were unofficial adaptations of Rohrer's original PC game in the app descriptions and in-game splash screens, Rohrer said that a demo released on Chinese store TapTap last week contained no such notice. (The Chinese App Store version of the game as saved by App Annie auto-translates the game's subtitle as "genuine licensed game.")
Rohrer noted the amount of confusion the game caused even when it had the disclaimers about unauthorized adaptations. He dealt with customer complaints about elements of the game that Dual Decade had added for its version, received refund requests when the game didn't work on someone's phone, and saw gaming sites review One Hour One Life for Mobile believing it to be an official port of the game.
"I feel like a great deal of damage has already been done to my legacy and reputation as a designer, and an unfathomable amount of additional damage will be done in the future..."

Jason Rohrer
Rohrer said he requested Dual Decade make some changes to the game to specify more clearly and in more places that it is a derivative, unauthorized adaptation, but the studio has refused. The description on the App Store and Google Play currently describes the game as "the unofficial expanded version of Jason Rohrer's desktop game 'One Hour One Life,'" but Rohrer has asked for the name of the app to include the word "Unofficial" and for the description to start by specifying it as an unofficial adaptation not approved by the original author.
"Well, they did offer me a cut of the money," he acknowledged. "They always have. They still are offering me a cut. They want to be the official mobile port. I just don't want the money. Not in exchange for "officially approving" of something that I had no hand in making. There won't be an 'official' mobile port of the game.
"I don't just slap my name on stuff in exchange for money. That's not how I operate. If you ever see a Jason Rohrer game, you know it's really a Jason Rohrer game."
(Roher did acknowledge the DSiWare versions of his games Anthology and Primrose were ported by others, but "it just wasn't my work, and it didn't feel entirely right.")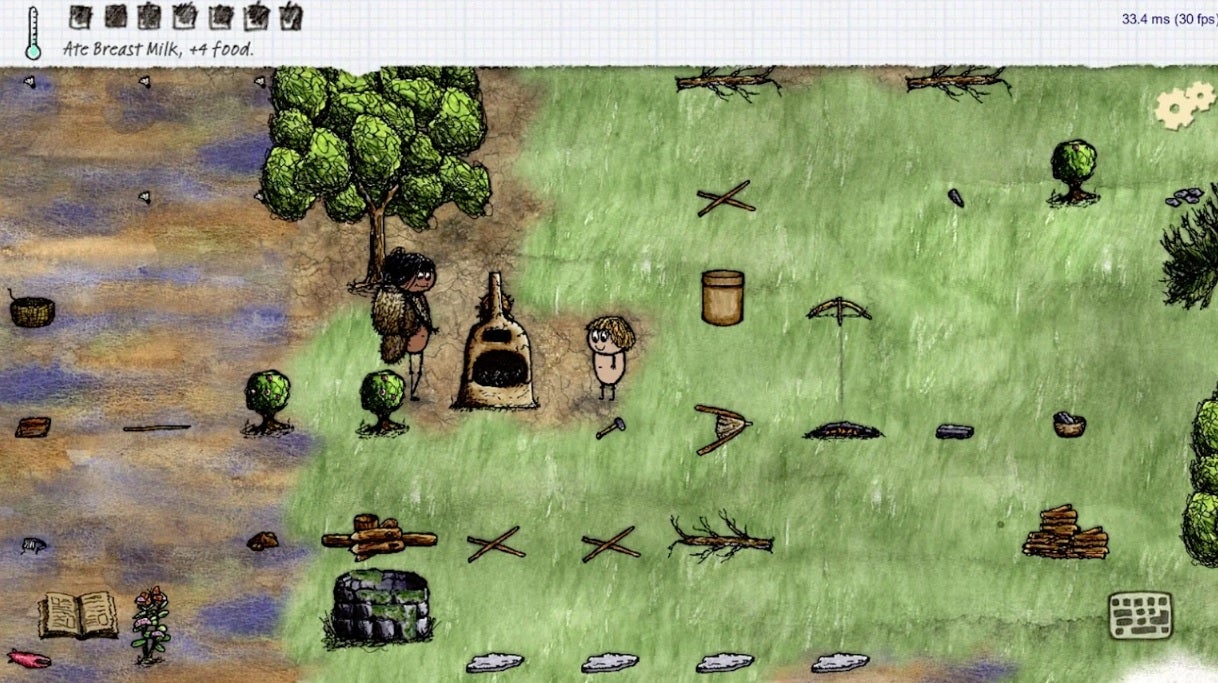 After going back and forth with a Dual Decade developer for several days, Rohrer has apparently resigned himself to not getting the specific relief he sought.
"This has been going on for more than four days, and I have more pressing matters to attend to (family, GDC talk, more One Hour One Life updates). So, at this point, I guess I give up," Rohrer said. "I have withdrawn my dispute submissions from Apple, Google, and TapTap.
"I feel like a great deal of damage has already been done to my legacy and reputation as a designer, and an unfathomable amount of additional damage will be done in the future, if the current course with the mobile adaptation isn't altered. I can imagine a situation in the future where One Hour One Life becomes widely known, but the vast majority of people in the world mistakenly believe that the mobile version is the original version, and that DualDecade alone authored it, or that I am part of Dual Decade, and that I approved the changes that they have made. If that comes to pass, that situation will haunt me for the rest of my life. We're pretty close to that already, at least in China and Japan."
Despite the situation not having been resolved to his satisfaction, Rohrer said from the start he does not regret releasing his game into the public domain and giving up whatever copyright and trademark rights he would otherwise have had.
"I don't think copyright is the right tool to prevent such harms. The truth does not expire after limited terms. The truth doesn't change or become irrelevant 70 years after the death of the author. The truth doesn't need copyright. The truth just needs people who are willing to tell it.
"The truth now, for whoever is willing to tell it, is that the mobile version has gone from 'unofficial and not specifically approved' to 'specifically unapproved and directly against my wishes as the original creator,' only because of the way that its presentation has misled people in the past, and will continue to mislead people in the future, in its current form."