OMGPOP boosts Zynga DAUs by 25%
While CEO apologises for recent tweets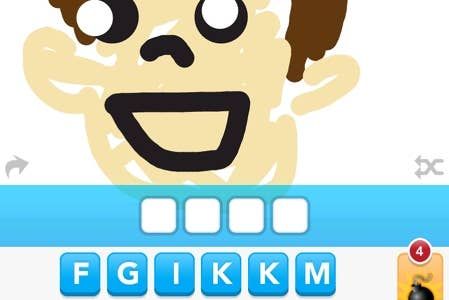 Draw Something developer OMGPOP has boosted new owner Zynga's daily active user numbers by 25 per cent, according to the latest data.
The Pictionary style title has 14.6 million daily active users points out TechCrunch, nearly as many as Zynga's other biggest hits, CityVille and Texas Hold'em Poker, put together. It's good news for Zynga after they splashed a reported $210 million on buying up the New York developer.
As well as getting attention for its numbers, the company saw drama over the weekend as CEO Dan Porter found himself apologising for tweets about a former employee.
"The one OMGPOP employee who turned down joining Zynga was the weakest one on the whole team," he tweeted.
"Selfish people make bad games. Good riddance!"
He was referring to Shay Pierce, who last week published an editorial about his reasons for declining to work with Zynga.
Markus "Notch" Persson then became involved, calling Porter an "insane idiot" on Twitter.
"It's been the craziest ride. So yes, I may be temporarily insane. I just wanted my team who stuck with us to shine," Porter replied.
He also posted an apology on Twitter.
"I'm sorry for what I said on Twitter last night. No excuses."
Before becoming the CEO of OMGPOP, Porter was the president of TicketWeb and the SVP of corporate development for The Virgin Group in the US.