Office of Fair Trade to investigate f2p mobile and web games
UPDATE: TIGA and UKIE respond to O.F.T.'s concern over children making in-app purchases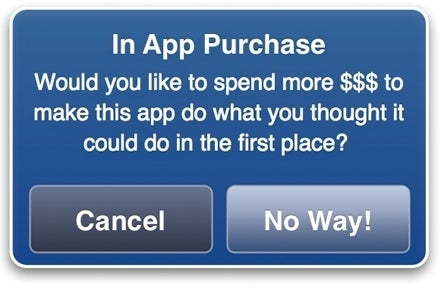 UPDATE: The UK trade bodies TIGA and UKIE have emphasised the controls the industry already has in place to prevent children from spending money on free-to-play games without parental consent.
"The games industry takes its responsibility to children very seriously and most devices and digital marketplaces have safeguards in place, such as password locks and parental controls, that can prevent children from being able to access in-app purchases," said Jo Twist, CEO of UKIE, who discussed the matter on the BBC's Today programme.
"In-app purchasing is simply a new and innovative way for consumer to pay for these games and access the extra content that they want."
Richard Wilson, CEO of TIGA, agreed that the industry is already addressing the problem, but he also urged companies to aid the O.F.T.'s investigation in any way possible.
"Game developers and digital publishers must provide evidence for the OFT to enable it to understand business practices in the sector," he said. "It is imperative that consumer protection regulations are adhered to at all times."
ORIGINAL STORY: The UK Office of Fair Trade will investigate mobile and online games to ascertain whether children are unduly pressured to pay for additional content in ostensibly free products.
As part of the investigation, the O.F.T. will converse with developers and publishers about their in-game marketing methods. It will also ask for contributions from parents and consumer groups for, "misleading and commercially aggressive practices."
The O.F.T. Is particularly concerned about games that appeal directly to children for payment, or employ tactics that persuade children to appeal to their parents for money - unlawful under the Consumer Protection (from Unfair Trading) Regulations 2008. It will also focus on how clearly games explain the full cost of play while the experience is free, thereby giving children and parents the information they need to make informed choices later.
"We are concerned that children and their parents could be subject to unfair pressure to purchase when they are playing games they thought were free, but which can actually run up substantial costs," said Cavendish Elithorn, senior director for Goods and Consumer at the O.F.T..
"The O.F.T. is not seeking to ban in-game purchases, but the games industry must ensure it is complying with the relevant regulations so that children are protected. We are speaking to the industry and will take enforcement action if necessary."