Ofcom: 58% of UK players subscribe to a games service
Overall, 60% of UK adults and 91% of kids play video games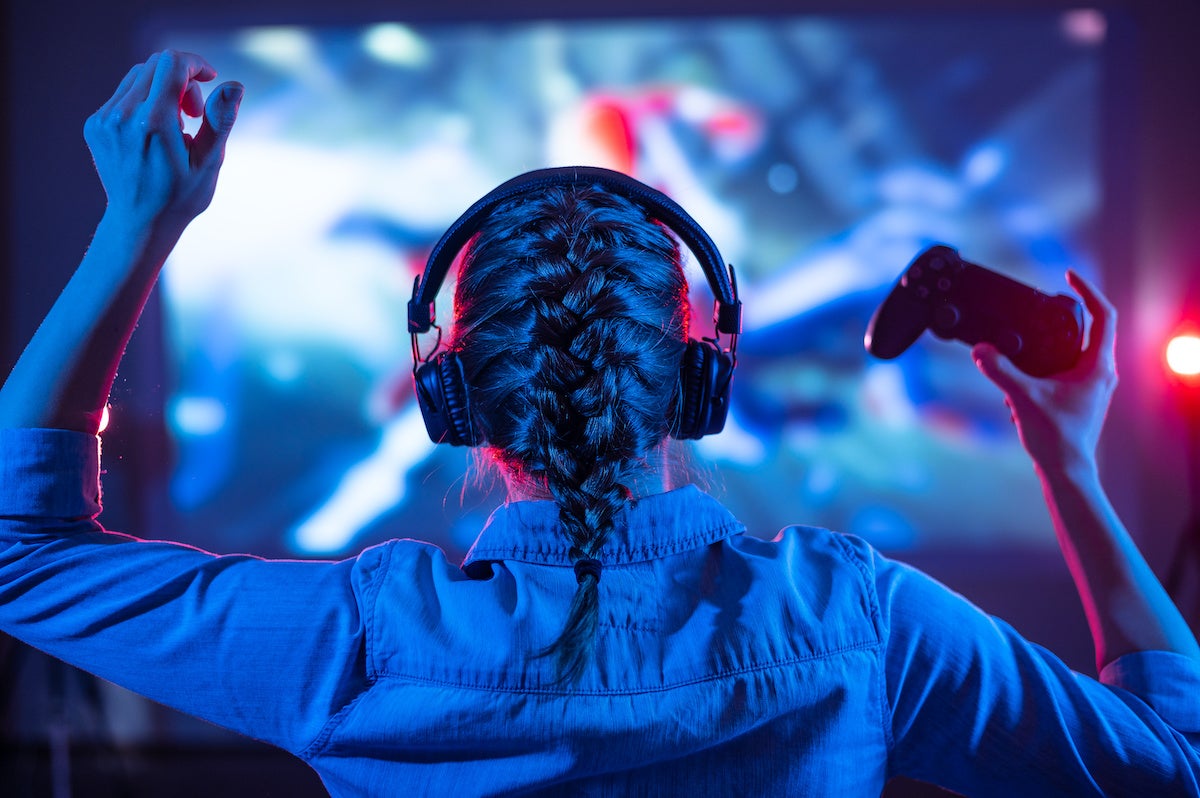 UK communications regulator Ofcom released its Online Nation 2022 report, revealing that 58% of UK players were subscribed to a games subscription service during Q4 2021.
PlayStation Plus is the most popular paid-for subscription service in the UK, with 3.2 million subscribers at the end of last year, followed by Xbox Game Pass at 2.6 million, Xbox Live Gold at 1.5 million, and Nintendo Switch Online at 1.49 million.
There also were 2.1 million people subscribing to cloud gaming services by the end of 2021, and Sony was once again the leader with PlayStation Now. The report noted that "this figure increases to 2.9 million users when including those who access the free GeForce Now and Google Stadia tiers."
In terms of subscription services not linked to a specific platform, Amazon Prime Gaming service was the highest reaching subscription service during Q4 2021.
In a separate survey about video-on-demand, Ofcom noted that only 54% of recent Netflix users were aware of its games offering, and only 8% have played a Netflix game.
Elsewhere in the report, Ofcom noted that 39% of UK adults over 16 play online games, versus 56% of kids aged between three and 15. Overall, 60% of UK adults and 91% of three to 15-year-olds play video games, whether on mobile, consoles or PC.
The report goes quite in-depth into the different platforms, with mobile remaining the No.1 platform in the UK, with 37% of players. It's followed by consoles at 30% and tablets at 19% (see graph below for a full breakdown).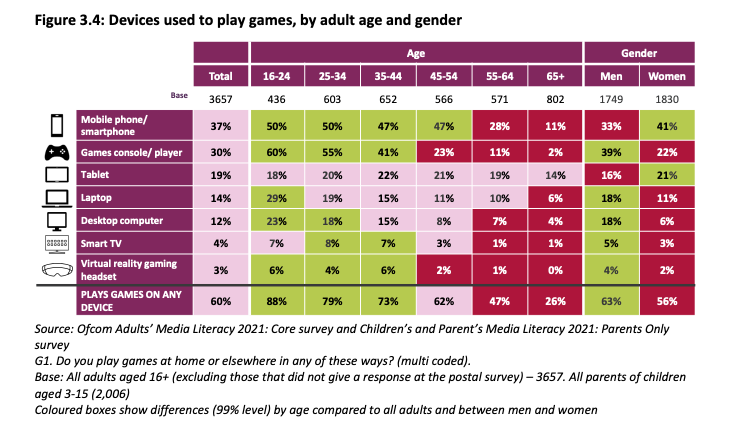 During Q4 2021, UK gamers spent an average of 7 hours and 33 minutes playing weekly.
In the UK, the most played mobile game is Candy Crush, with 1.2 million UK adults on average still playing the 2012 King title daily. In February 2022, 2.5 million people played Candy Crush in the UK, which was followed by Pokémon Go at 1.6 million, and Roblox at 1.5 million.
Still on the free-to-play front, unexpected hit Wordle had an average of 8.4 million visitors on its site in the UK in February 2022, for an average of 1.8 million daily visitors.
Looking at VR, Ofcom found a very low adoption of the tech, with only 3% of adults playing games in virtual reality.
But among those VR players, PSVR was the most popular headset, used by 32% of them.
Sony overtook Oculus, which now sits at 25% of adoption among VR players and was the previous market leader in the UK as of Q4 2020. But to put things in perspective, that's still low adoption on the PSVR front as that represents less than 5% of PS4 and PS5 owners.