Oculus to co-publish EVE: Valkyrie
VR company officially announces that Valkyrie will be an exclusive Oculus Rift launch title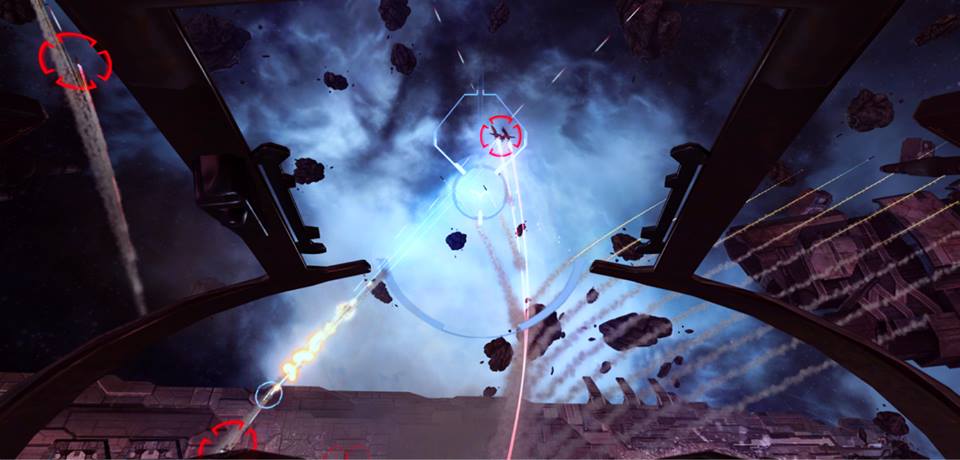 Multiplayer dogfighter EVE: Valkyrie, in development at CCP Games, will be exclusive to the Oculus Rift platform, Oculus confirmed today. Valkyrie will be the first co-publishing project for the VR company and it will be available at the launch of the Oculus Rift headset (which has still not been assigned a date).
"We strongly believe the best VR experiences are going to be the ones built from the ground up for VR, and we've kept that in mind whilst developing Valkyrie. We wanted people to really feel like they were there - to sense the vastness of space, feel the confined area of the cockpit and get that adrenaline rush as you see an exploding fighter whizz past your head. In a very short amount of time this passion project became a full fledged CCP project which we're now working on in Newcastle. It's hard to believe how far we've come in a year!" said the Valkyrie team at CCP.
It's clear that what will set Oculus apart are the experiences that deliver true VR, built specifically to take advantage of Rift, and Oculus seems intent on securing more games for its VR platform. "We're looking for more great developers to partner with on made-for-VR content. If you're interested in potentially teaming up, email us at publishing@oculusvr.com to learn more!" the company said on its blog.