Oculus announces new $99 Gear VR
Lighter version of mobile headset will work with major 2015 Samsung phones, hits stores starting this November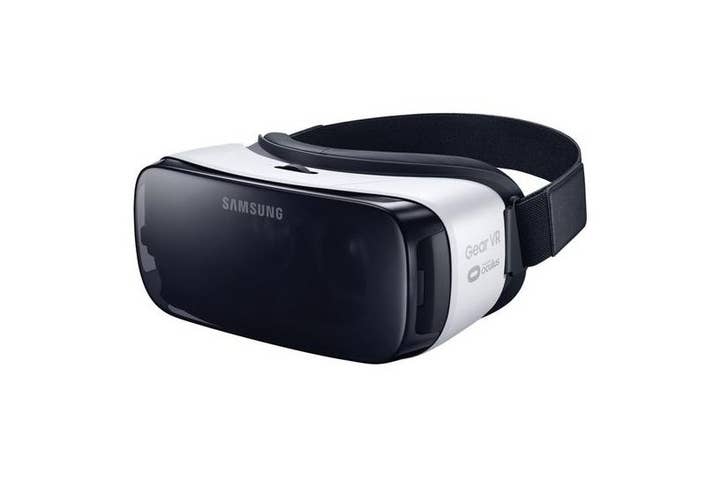 Oculus kicked off the Oculus Connect 2 developers conference today with a hardware announcement, but maybe not the one people had hoped for. While release details for the Rift would have to wait, the company used the keynote of its conference to introduce a new $99 Gear VR.
Set to begin its global rollout this November (in stores in time for Black Friday), the new Gear VR will be 22 percent lighter than last year's $200 Innovator Edition. Like the Innovator Edition, the new hardware was created in conjunction with Samsung for use with the handset maker's products. Unlike the Innovator Edition, however, the Gear VR will support a wide range of phones that many people already own. All of Samsung's major 2015 releases will be Gear VR-compatible, including the Galaxy S6 Edge+, S6 Edge, S6, and Note 5.
Oculus is also making a push for more content for Gear VR owners. Beyond third-party games like Land's End and Eve: Gunjack, the new Gear VR will also launch alongside Oculus Arcade, a retro collection that lets players try out classics like Sonic the Hedgehog, Pac-Man, and Gauntlet from partners including Sega, Midway (Warner Bros. Interactive Entertainment), and Bandai Namco.
For Innovator Edition owners (which now includes all the Oculus Connect attendees, as organizers gave a Gear VR and game controller to each of them), Oculus said it is today releasing Netflix for the platform.