Nvidia strikes first blow in 'next-gen' graphics race with GeForce GTX Titan
£827 Kepler architecture card beats AMD to punch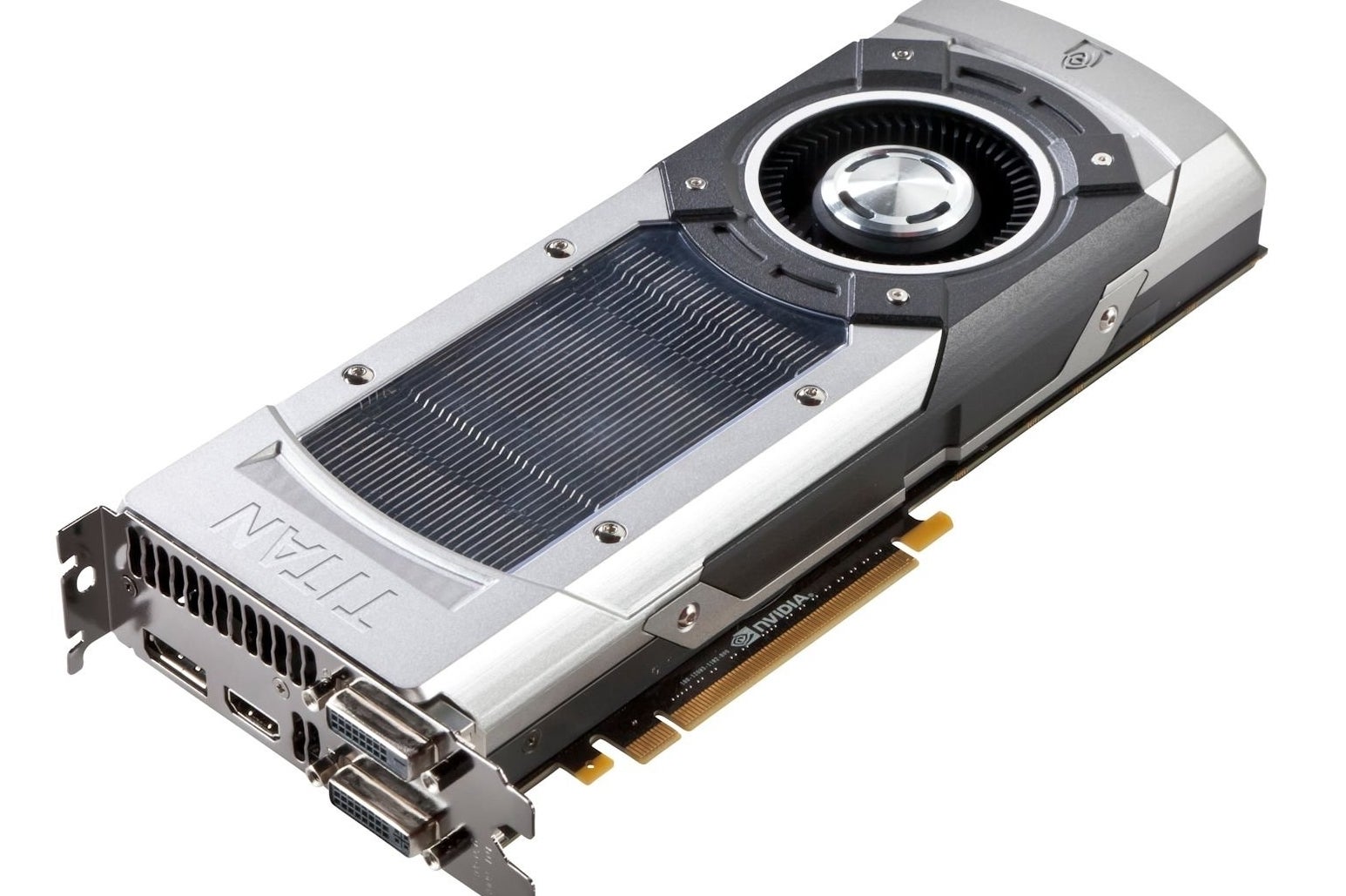 Nvidia has announced a new bracket of top-end graphics cards for consumers by detailing its brand-new GeForce GTX Titan, a Kepler-architecture card which it says is perfectly suited to "the new wave of small form-factor gaming PCs."
That assertion, which the manufacturer attributes to the card's "advanced thermal and acoustic characteristics," could put it into contention for potential future fixed-specification living room PCs like the much-rumoured 'Steambox'.
Last week, card-manufacturing rival AMD announced that its new "Sea Islands" graphics technology was still some way off, giving Nvidia the opportunity to strike first - and whilst the gap between PC and console performance is at its widest.
Prices for the new Titan, which Nvidia claims is "powered by the fastest GPU on the planet," will start around £827 and should be hitting UK shelves via Nvidia's partners from February 25. Technical specifications include 2,668 GPU cores (an increase of 75 per cent over Nvidia's high-performance full-board GTX 680) and output of "4.5 Teraflops of single precision and 1.3 Teraflops of double precision processing power."
"GeForce GTX TITAN is a beast of a GPU - and the only one in the world powerful enough to play any game at any resolution at any time," said Nvidia's Scott Herkelman.