Nude videos of players uploaded to internet by Chinese mobile title
Charades-style title posted video content without consent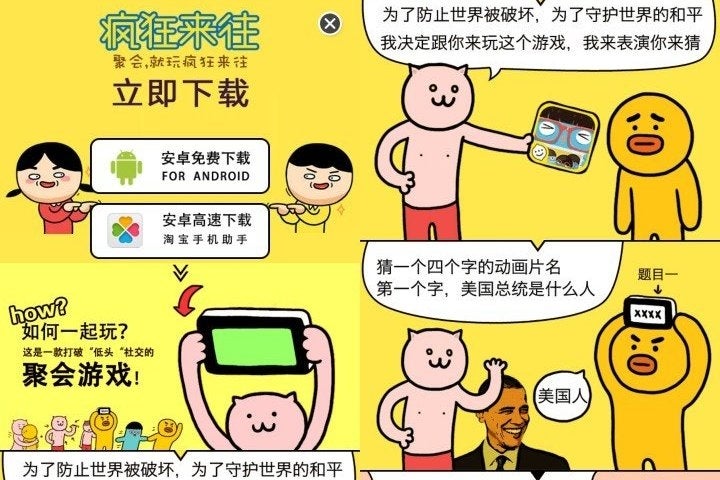 A Chinese mobile game, which follows the same broad strokes as parlour game Charades, has been uploading the video footage which players exchange during the course of the game to Youku.com, the Chinese equivalent of YouTube. However, players were not warned about the process, with the footage being exchanged without explicit player consent.
People being people, many of the game's players decided to do so in various states of undress, blissfully unaware that they'd be offering an eyeful to millions of strangers.
Fengkuang Laiwang (Crazy Laiwang), offers players the choice of sharing their video clips with friends, but has also uploaded just shy of 36,000 clips to the internet, causing enormous embarrassment for thousands the South China Morning Post reports. The videos have collectively been viewed almost three million times. The game is available on both Android and iOS.
Developers Zhejiang Zhile Network and Beijing's Hortor Soft, who were working in partnership with the Laiwang arm of recently floated mega-corp Alibaba, have since suspended the video-sharing feature and asked YouKu to remove the existing content, claiming that the videos were only uploaded in order for them to be shared with players' friends. The companies also issued an apology for "failing to notify users that the video clips are uploaded to Youku.com".
Some Chinese commenters have speculated that the breach of privacy will lead to a tightening of regulations by the government, which often responds to the exposure of similar situations by reinforcing and supplementing laws.