NSE and Intel partner for second season of the British University Esports Championship
Long-term strategic partnership committed to investing in grassroots esports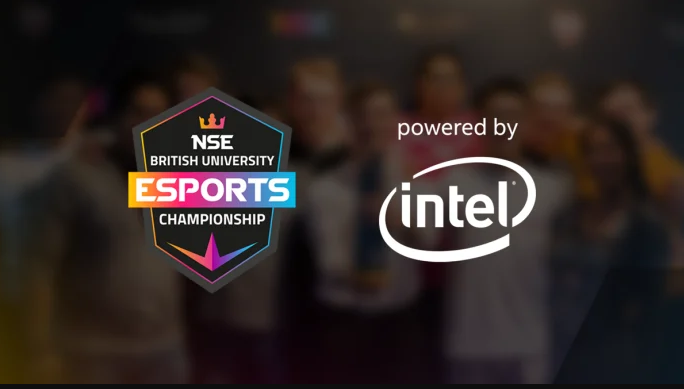 National Student Esports (NSE) and Intel today announced a strategic, long-term partnership for the second season of the British University Esports Championship, the UK's leading championship for university esports.
"We are thrilled to have such a well-established brand like Intel recognise NSE as an industry leader when it comes to university esports," said Jonathan Tilbury, executive cirector at National Student Esports.
"NSE's core audience are mostly students enrolled on STEM courses, including a significant number of computer science students. As digital natives and tech enthusiasts, many of these graduates will potentially go on to shape the future of the esports, games and tech industries, making this an exciting venture for tech-focused brands like Intel."
In a commitment to investing in grassroots esports in the UK, NSE and Intel will work together on a range of initiatives throughout the 19/20 championship season and beyond, with more details to be announced later this year.
Scott Gillingham, UK Gaming and esports Lead at Intel UK, said: "Intel is committed to the future of esports - which as well as creating new technology means supporting grassroots university leagues to hosting major tournaments and investing in the ideas, communities, and talent we believe in. That's why Intel is proud to become the headline sponsor of NSE, to help showcase new and exciting career paths for university students, and to show the world that esports is here to stay."
The first season of the British University Esports Championship saw almost 600 unique teams across 79 universities competing in seven different titles, including:
Counter Strike - Global Offensive
Dota 2
FIFA 19
Hearthstone
League of Legends
Overwatch
Rocket League
NSE will be looking to strengthen the championship in the 19/20 season, with plans to expand titles in the coming months.
More details on the established partnership between NSE and Intel will be announced soon.