NPD now tracking mobile game and in-app purchases
The firm will leverage online receipt data provided by Slice Intelligence to keep tabs on mobile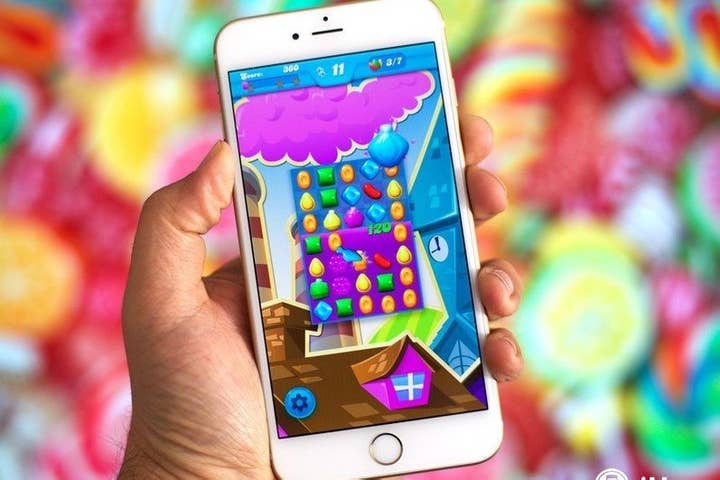 While The NPD Group has yet to push out a full digital games tracking service, the company took a step in the digital direction today with the announcement of a new mobile games service that will monitor both full-game purchases on mobile devices as well as in-app purchases. Utilizing online receipt data provided by Slice Intelligence, the new mobile service is an extension of NPD's Checkout Tracking, which has been used to provide a granular level of consumer purchasing behavior at the retail level.
"Mobile is the third largest gaming category in the U.S., and grew in excess of 20 percent over the past year," said David McQuillan, president of Global Games at The NPD Group. "We believe that information that allows gaming companies to fully capitalize on this explosive growth is paramount; this sentiment has been echoed by video game software publishers and developers who agree that there would be significant benefit in NPD's new service offering that covers full games as well as in-app game purchases. We are pleased to be able to offer this new solution to address an underserved industry need."
Based on the service's data that tracked 325,000 transactions, and 1,100 games with in-app purchases in the fourth quarter of 2014, NPD found that the average number of items purchased per buyer was seven, with an average of $48 dollars spent per buyer. The service also enables tracking of spending across multiple titles, which should come in handy for analysts and publishers. One data point provided, for example, shows that among those who made in-app purchases in Candy Crush and/or Candy Crush Soda Saga in Q4 2014, the top five other games they made in-app purchases for were Clash of Clans, Farm Heroes Saga, Boom Beach, Cookie Jam, and Kim Kardashian: Hollywood.
And while NPD is only just announcing the service now, the firm noted that it does have an in-app purchasing database with historical sales data going back to October 2012. "The data is collected from large-scale longitudinal panels, enabling the study of consumers over time, the analysis of competitive purchase behavior, and the identification of purchase patterns," NPD explained. "The Checkout Tracking Service also provides the added benefit of behavioral analytics, including the ability to better understand consumer purchase behaviors and to track key demographic segments, including age, gender, education, ethnicity, and household income."