NPD: Kids spend five days a week on mobile devices
Gaming on smartphones, tablets and iPod Touch devices is on the rise with children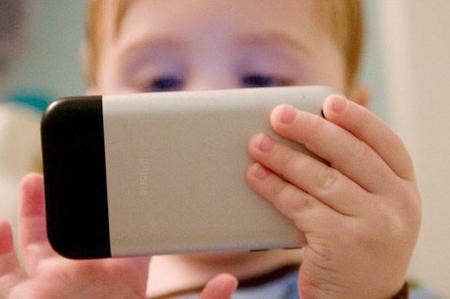 The NPD Group's latest study, Kids and Apps: A New Era of Play, reveals that children's usage of mobile devices (smartphones, tablets, iPod Touch) continues to increase, and the majority of their time with these devices is spent gaming.
NPD found that there are an average of 12 apps on the mobile devices that kids have access to; 88 percent of those apps were acquired for free. Kids spend about five days a week using mobile devices, with an average session typically lasting just under one hour. Much as it is with adults, gaming is a leading category on mobile for children. NPD found an average of 6.5 gaming applications on a device, and games were by far the most popular type of app used by children, followed by listening to or downloading music, and taking pictures.
Gender also is important, as boys were found to be much more likely to seek out games on mobile devices compared to girls (87 percent vs. 80 percent). Girls were actually found to have more diversity in the types of apps they use.
It's worth noting that while the majority of apps downloaded are free, games were the apps most frequently paid for (35 percent).
"The wide variety and sheer volume of free entertainment content available for app devices is clearly having an impact on kids and the way they play," said Anita Frazier, industry analyst, The NPD Group. "While there are a number of engaging and entertaining apps available to kids, many are used and abandoned after a short time, so it's important to get a clear, factual picture of the role that apps are playing in kids' lives."