NPD finds 40 percent of freemium players pay for in-game features
The conversion to pay usually happens within the first month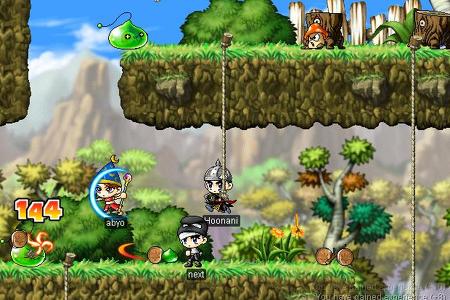 The NPD Group's latest report on the growing free-to-play games space, Insights into the Freemium Games Market, shows that 4 out of 10 players of freemium titles have reported paying for in-game features or items to extend or enhance a freemium game. These payments typically happen within the first month.
Additionally, NPD noted that females are "significantly more likely than males to have played a freemium game, but they are among the least likely to pay for an upgrade." Males and those between the ages of 13 and 34 are the most likely to abandon a freemium title after trying it, NPD said.
Importantly, freemium games have proven to "sticky" with a conversion rate of 84 percent that continue to play among trial users. The trick of course is getting those consistent players to eventually pay for something in-game.
"The majority of freemium gamers who opt to pay to upgrade their experience do so within the first month of playing a particular game," said Anita Frazier, industry analyst, The NPD Group. "When designing a game, it's important to consider features that would drive quick conversion to pay."
"Males and those ages 18 to 34 are traditionally seen as a big part of the core gamer audience, so it's likely these groups are not quite as engaged with freemium because the gaming experience is quite different from what they are used to from the games they play on consoles, handhelds or PC's," continued Frazier. "At a minimum, for these gamers a freemium game would provide a different experience, like a snack versus a full meal."
All told, NPD believes that about 38 percent of the US population ages 2 and older currently plays some type of freemium game.