NPD: Sales up across hardware, games and accessories
The Legend of Zelda: Majora's Mask 3D top seller for February [UPDATE: 3DS is top selling hardware as well]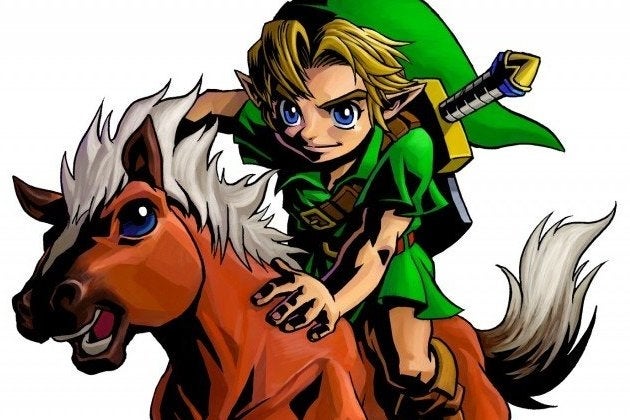 February was a good month for the games industry with sales up across every category and physical video game software sales up 7 per cent on the same period last year.
"All three categories of hardware, new physical software, and accessories experienced sales increases in February 2015 with combined sales of $956 million, up 8 percent over last February," said The NPD Group's Liam Callahan.
In hardware it was handhelds that shone, with a sales increase of 153 per cent compared to February 2014 and an overall category growth of 10 per cent.
"Console hardware declined 5 percent, as gains in eighth generation console sales could not offset the 41 percent loss in dollar sales of seventh generation hardware," said Liam Callahan.
"Hardware unit sales for all eighth generation consoles increased year over year with high double-digit increases from January 2015, indicating increasing momentum for this new console generation. The first 15 months the PS4 and the XBox One combined unit sales have outsold the PS3 and the Xbox 360 combined 15 month totals by close to 60 percent."
Part of the portable success was due to the release of The Legend of Zelda: Majora's Mask 3D, which was the top selling game in February, and Monster Hunter 4 Ultimate.
"New Physical Video Game Software sales rose by 7 percent due to the 84 percent growth in eighth generation software, which offset declines in seventh generation software," continued Callahan.
"This is the first time since the launch of the PS4 and Xbox One that the top 10 console software SKUs were all from eighth generation consoles, a sign of consumer's further transition away from seventh generation consoles towards the new console generation."
Accessory sales were up 8 per cent on the same period last year, with interactive gaming toys up 34 per cent over 2014.
Sony has already released its reaction to the February figures, claiming a sales victory for the month.
"Demand for PlayStation 4 remains incredibly strong in the U.S. as it was #1 in hardware and software sales in February according to the latest NPD report. PS4 remains the cumulative leader in hardware sales with more than 20.2 million units sold to consumers worldwide demonstrating the fastest growth in PlayStation hardware history."
Update: While PS4 may have had another solid month, Nintendo has now issued its NPD reaction, noting that 3DS actually sold the most units of any hardware with 395,000 sold during February. "The great majority of these sales were New Nintendo 3DS XL systems, which sold 130 percent more units in its initial frame than Nintendo 3DS XL did when it launched on Aug. 19, 2012," Nintendo said. The aforementioned Majora's Mask 3D helped fuel some of those purchases with 515,000 combined physical and digital copies sold. Nintendo said that it's become the fastest-selling Legend of Zelda hand-held title in U.S. history.
Microsoft chimed in as well, explaining that Xbox One had "record February sales in the U.S." as it sold 84 percent more consoles compared to January 2015.