Nintendo's Miyamoto on PS Vita: I don't see a "strong product"
The legendary designer says that Sony's hardware and software fails to impress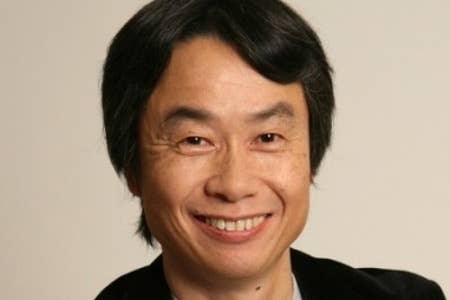 Nintendo legend Shigeru Miyamoto has - in a somewhat unexpected remark - questioned the viability of the competition's portable. The man behind Mario doesn't think the hardware or the software for Sony's PlayStation Vita has been strong at all.
"It's obviously a very hi-spec machine, and you can do lots of things with it. But I don't really see the combination of software and hardware that really makes a very strong product," he told Edge at the Louvre museum in Paris, where Nintendo was promoting the 3DS-powered visitor's guide.
The Vita sold 325,000 units at launch in Japan but has been in a serious sales slump in the land of the rising sun, where Sony's older PSP platform has regularly outsold the Vita. Nintendo 3DS, on the flip side, has been killing the competition. In fact, 3DS has been Japan's best-selling hardware every single week since last August's price cut.
The bottom line for Vita is it needs more system-selling games. That was the biggest problem for 3DS initially, and since then Nintendo has obviously addressed that issue.
"When we launched the 3DS hardware we didn't have Super Mario 3D Land, we didn't have Mario Kart 7, we didn't have Kid Icarus: Uprising," Miyamoto said. "We were striving to have all of these ready for the launch, but we weren't able to deliver them at that time."
"We were kind of hoping that people would, nevertheless, buy into the product, find 3DS hardware promising, but looking back we have to say we realise the key software was missing when we launched the hardware."
Vita is a platform full of potential, but Sony has yet to realize that potential.