Nintendo Switch Sports scores third No.1 | UK Boxed Charts
Evil Dead: The Game debuts at No.5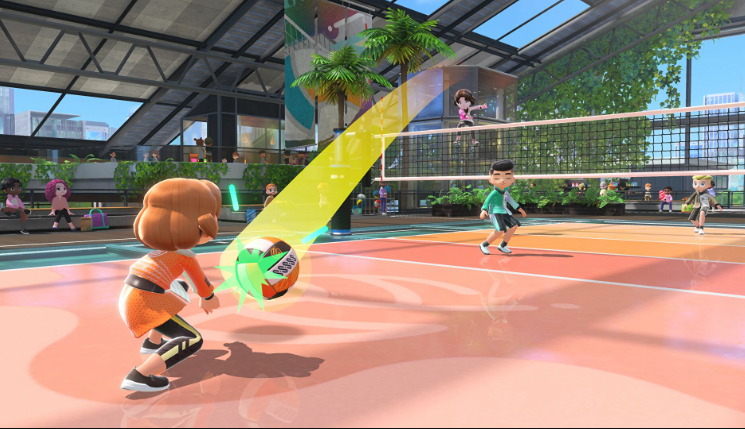 Nintendo Switch Sports has secured its third consecutive No.1 in the UK boxed charts, despite a 54% drop in sales week-on-week.
The game has faced little competition since it has launched, and with little due out over the coming months, it is likely to hang around in the Top Five for some time to come.
Speaking of games likely to hang around, Lego Star Wars: The Skywaler Saga stays at No.2 following a 27% sales drop. The Warner Bros game has been in the Top Two for six weeks and will likely be a key title over the lean summer months.
It was a very slow week for boxed game sales, with just over 100,000 units sold in total. There was one new game in the charts, Evil Dead: The Game, which debuts in fifth spot. 79% of that game's sales were on PlayStation platforms (56% PS5/23% PS4), with the remainder on Xbox.
Meanwhile, Elden Ring ends its 11-week stay in the Top Ten by falling to No.11 this week.
And finally Sifu, which launched in a box last week and reached No.9, drops to No.30 after a 75% drop in sales week-on-week.
Here is the GfK UK Boxed Top Ten for the week ending May 14:
| Last Week | This Week | Title |
| --- | --- | --- |
| 1 | 1 | Nintendo Switch Sports |
| 2 | 2 | Lego Star Wars: The Skywalker Saga |
| 3 | 3 | Horizon Forbidden West |
| 4 | 4 | Mario Kart 8: Deluxe |
| New Entry | 5 | Evil Dead: The Game |
| 6 | 6 | Pokémon Legends: Arceus |
| 10 | 7 | Minecraft (Switch Edition) |
| 8 | 8 | Grand Theft Auto 5 |
| 11 | 9 | Animal Crossing: New Horizons |
| 15 | 10 | FIFA 22 |