Nintendo partners with Niantic Labs for Pokemon on mobile
Google's Ingress studio taking Pikachu to the streets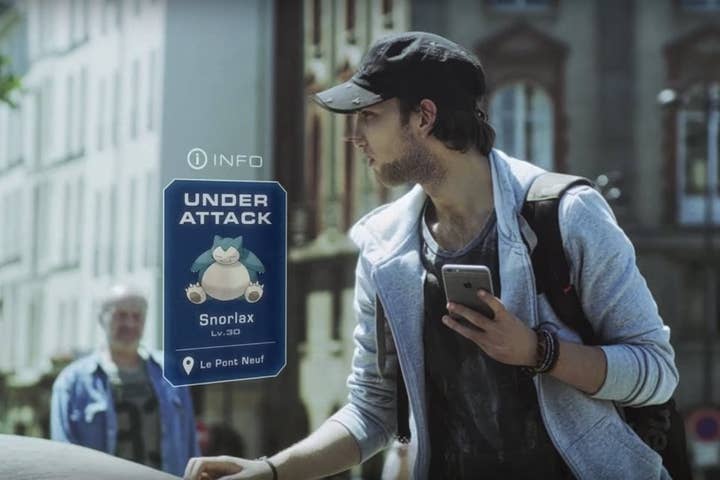 Nintendo's first Pokemon game on mobile will be a partnership with Niantic labs - the studio which produced the location-based adventure Ingress.
With what sounds like a similar theme, Pokemon GO will ask players to hunt their own Pokemon in "their neighborhoods, communities and the world they live in." To help players discover nearby Pokemon as they go about their daily business, Nintendo is also making an accessory called the Pokemon GO Plus, a small device which attaches to smartphones and flashes and vibrates in the locality of a catchable Pokemon.
No price was indicated for the Plus accessory, but the game itself will be free to download.
"Our challenge was to develop a great game for smart phone devices that expressed the core values of Pokémon," said CEO of The Pokémon Company Tsunekazu Ishihara. "Pokémon GO is the answer to that challenge."
With Ingress an excellent proof of concept for Niantic's abilities in location-based gaming, the US firm makes for a natural partner. Having gained independence from Google in the recent Alphabet shake up, Niantic will also have no issues with the game's iOS release. Both Android and iOS versions will arrive next year.
"Pokémon GO is a wonderful combination of Niantic's real world gaming platform and one of the most beloved franchises in popular culture," said Niantic co-founder John Hanke. "Our partnership with The Pokémon Company and Nintendo is an exciting step forward in real-world gaming and using technology to help players discover the world and people around them."