Nintendo bringing New 3DS to North America
Non-XL version of latest hardware launches in Animal Crossing bundle later this month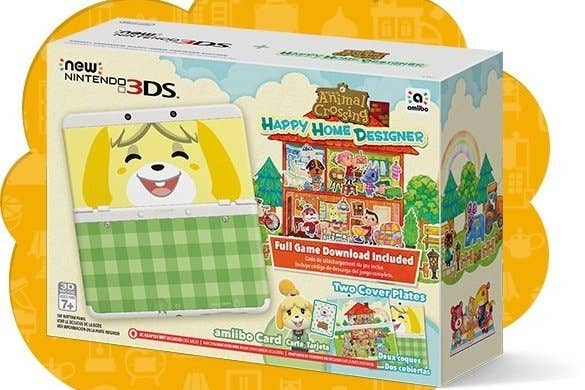 Nintendo is finally launching the New 3DS in North America, the company announced today, but only as part of a special Animal Crossing bundle.
The New 3DS will arrive in stores on September 25, and comes bundled with a digital copy of Animal Crossing: Happy Home Designer, two interchangeable faceplates that can be used to change the look of the system, and an amiibo card. The bundle will carry a retail price of $220.
The New 3DS was originally introduced in Japan last October, alongside the New 3DS XL. While Nintendo brought the New 3DS XL to North America in February, this will be the first American release for the smaller version of the hardware. Beyond size, the most obvious difference in the hardware is that the non-XL system offers interchangeable faceplates, but GI.biz sister site USgamer.net has also praised the smaller handheld for sharper visuals and sturdier build quality.
The New 3DS XL currently sells for $200, and has proven to be the more popular option for customers around the world. Outside of North and South America where the New 3DS hasn't been made available, the XL version of the hardware has more than doubled sales for its smaller counterpart.