Nintendo Switch Online + Expansion subscription will cost $50 a year
Service will add Animal Crossing DLC, N64 and Genesis games to online multiplayer offering; family memberships will cost $80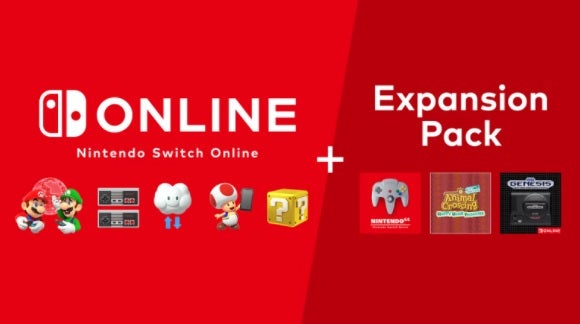 Today Nintendo revealed the details to its new Nintendo Switch Online + Expansion service, which launches on October 25.
The new subscription will cost $50 a year for individuals and $80 for family membership, compared to the basic Nintendo Switch Online price of $20 annually for an individual and $35 for a family plan, which covers up to eight accounts.
With the expansion pack, consumers will gain access to a selection of Nintendo 64 and Sega Genesis games, as well as access to the Animal Crossing New Horizons' Happy Home paradise expansion DLC. (That DLC will also be available separately for $25.)
At launch, the selection of Nintendo 64 games will include titles such as Star Fox 64, The Legend of Zelda: Ocarina of Time, and Sin & Punishment.
As for the Sega Genesis offerings, players will have access to titles such as Sonic the Hedgehog 2, Streets of Rage 2, and Gunstar Heroes.
Nintendo has said it will release additional titles from both platforms over time.