Nintendo 3DS, NCAA Football can't save US retail game sales in July
The 3DS handheld was the best-selling platform for the third straight month, but NPD revealed double digit declines overall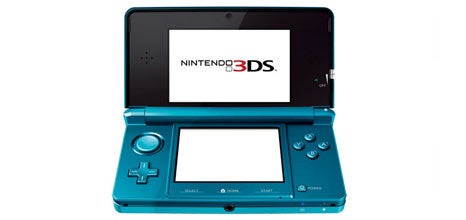 The NPD Group has released its video game retail report for July, and the sales numbers are not pretty. Total industry sales declined 19 percent to $443 million, as hardware dropped 34 percent to $99.4 million while software sales (including PC) fell 20 percent to $222.3 million.
At this point, it would appear that most consumers are either waiting for the new consoles to hit the market this holiday season or they're seeking price drops on current-gen hardware. That said, Nintendo did fare well again with its 3DS, which was the top selling video game platform for the third straight month, as sales increased 14 percent over last year. "The last time a portable was the top selling hardware platform for three consecutive months occurred from October 2010 to December 2010 with the Nintendo DS," commented NPD analyst Liam Callahan.
3DS software sales also jumped 45 percent, Nintendo said. Animal Crossing: New Leaf once again helped the 3DS market as it sold another 150,000 combined physical and digital units in its second month (bringing its lifetime total to more than 660,000 combined units).
Software overall, however, just didn't see enough brand-new AAA content to really drive sales. EA Sports' NCAA Football '14 grabbed the top spot on the charts, but sales were "slightly down" from last year's version, Callahan said.
Interestingly, the buzz around GTA V seems to be building, judging by the sudden interest again in GTA IV. "If the top software was ranked on an SKU basis, the following would have made the top 10 for July: 3DS Shin Megami Tensei IV; 3DS Luigi's Mansion: Dark Moon; 360 Grand Theft Auto IV: The Complete Edition. It is unusual to see a software SKU that launched close to three years ago appear in the top 10, but clearly this is an indication that gamers who missed Grand Theft Auto IV are catching up before Grand Theft Auto Launches V launches in September," Callahan said.
Here's the top 10 chart for July: