Ninja Gaiden 3 director defends Wii U
Team Ninja's Yosuke Hayashi dismisses notion that Nintendo's latest is hampered by "horrible, slow" CPU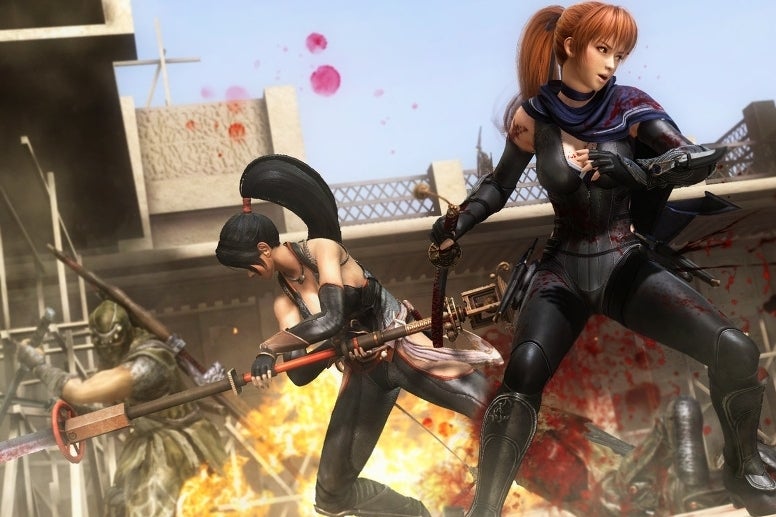 The director of Ninja Gaiden 3 has come to the Wii U's defense. In an interview with Edge, Yosuke Hayashi downplayed a Metro: Last Light developer's harsh appraisal of the Wii U last November. In that instance, 4A Games' chief technical officer, Oles Shishkovtsov said Last Light wasn't planned for Nintendo's system because the hardware was hamstrung by a "horrible, slow CPU."
"To be completely blunt and honest, there's no way that the Wii U processor is 'horrible and slow' compared to other platforms," Hayashi said. "I think that comment was just 4A trying to find a scapegoat for a simple business decision on their part."
However, Hayashi did concede that the Wii U specs may be considered underwhelming.
"If you're basing this simply on processor speed, then it's not next generation," Hayashi said. "If you're basing this on Wii U being a new idea that challenges existing platforms, then it definitely is next generation. It is a console videogame platform that is now independent of the TV. Nobody has done that before...It's no mistake to say that we have entered a period where it's difficult to provide an obvious difference to many players based on processor speed alone. Players want new innovation that includes the environment in which you play and services you use, rather than just raw processor spec."
Hayashi also likened the Wii U to an infant whose potential and power won't be realized until it has had more time to mature. Team Ninja's first effort on the platform, Ninja Gaiden 3: Razor's Edge, launched alongside the platform in North America last November.