Nicalis president accused of unprofessional conduct
Former employees describe president Tyrone Rodriguez as exploitative, developers say the publisher ghosted them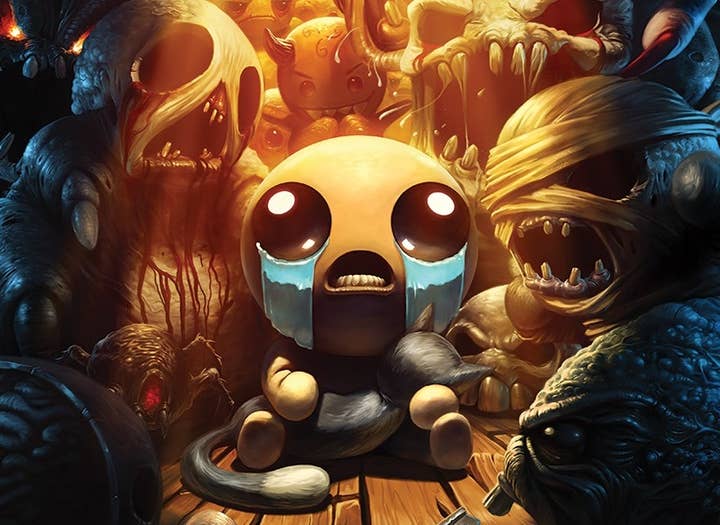 Former employees and partners of Binding of Isaac: Rebirth and Cave Story publisher Nicalis have gone public with grievances about the company and its president Tyrone Rodriguez. A Kotaku report based on conversations with seven former employees and four developers describes a number of questionable behaviors.
For those who worked for Nicalis, Rodriguez was controlling, exploitative, and often used inappropriate language in work settings. Chat logs provided to Kotaku by its sources show Rodriguez using racist, anti-Semitic, and ablist remarks when discussing business. One former employee said the company had no HR apparatus, so any complaints about Rodriguez's behavior would have to be made to Rodriguez himself.
Other former employees said the executive pressured them to drink excessively and go on outings with them. One said he refused to comply once while on a trip to Japan, and Rodriguez responded by berating him and "saying things like, 'Who do you think paid for your trip?'" That employee was fired shortly after. Others told Kotaku Nicalis had removed people's names from the credits of the projects they worked on after they left the company.
On the developer side, reported issues with Nicalis mostly centered around the publisher suddenly halting communications or cutting ties with partners. Dodge Roll Games designer Dave Crooks said his studio and publisher Devolver had worked out a deal with Nicalis to port Enter the Gungeon to the PlayStation 4 in 2016. Dodge Roll went so far as to sign an NDA and provide Nicalis with source code for the game, but Rodriguez soon stopped answering emails.
"Due to the lack of communication, we were forced to move on, and found another partner to help us with the port," Crooks told the site.
Another developer whose game was eventually released by Nicalis said the company went months without responding to them on multiple occasions. The Game Bakers co-founder Audrey Leprince told Kotaku that Nicalis had strung it along for months with spotty communication about a potential publishing deal for Furi before the developer got fed up and walked away.
Kotaku also noted a pair of developers with Nicalis-published games, Wonder Boy: The Dragon's Trap developer Lizardcube and Save me Mr Tako creator Chris Deneos, told fans on Twitter that they had submitted patches for their games to Nicalis but the publisher hadn't bothered to release them.
Nicalis responded to Kotaku by saying it works hard "to create an environment where we treat our team members with respect."
"We do not condone abusive workplace environments or discrimination and have people from all walks of life," the publisher said. "We hope for the continued success of our internal team and our external developers.
"Regarding the companies under mutual NDA with Nicalis, Devolver (publisher of Enter the Gungeon) and The Game Bakers (developer of Furi), we can only comment that we do not have any signed publishing agreements with them and never have."
Kotaku also spoke with Edmund McMillen, one of the original developers behind a handful of Nicalis' better-known titles like The Binding of Isaac: Rebirth and The End is Nigh. McMillen said that he would go ahead with the planned release of the next Binding of Isaac DLC, but he was cancelling plans to work with the publisher on ports of two upcoming games.