Nicalis delists Ittle Dew 2 from console storefronts
Developer says he was ghosted by publisher for six months after terminating publisher's license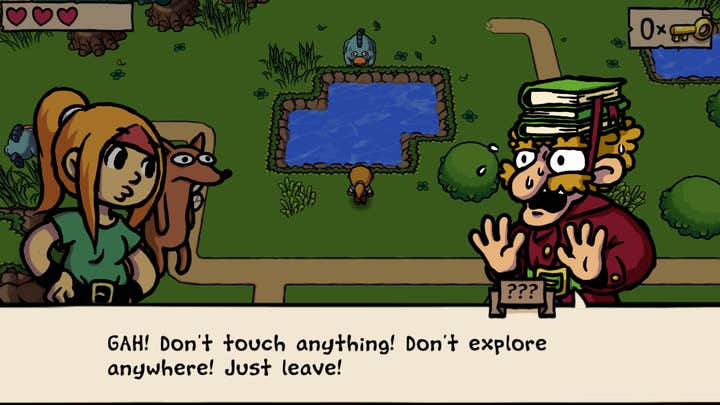 Dungeon-crawling adventure Ittle Dew 2 has been delisted from PS4, Xbox One, and Nintendo Switch storefronts by its publisher Nicalis, which has allegedly been ghosting the game's developer for the last six months.
In a now-deleted tweet from Ludosity CEO Joel Nyström, he claims that Ludosity terminated Nicalis' publishing license six months ago, saying that at the time the company agreed to transfer the games back to them.
"Well after the usual ghosting for a few weeks I today wake up to find that they just couldn't be bothered, and just delisted Ittle Dew 2 from all console storefronts," Nyström wrote. "Another promise to us they just straight-up broke - and a shitty move for the customers. Now I'm gonna see if I can get them de-delisted or if I have to re-publish."
In a follow-up message to GamesIndustry.biz, Nyström added, "I'm glad to leave Nicalis behind me."
At the moment, the PC version on Steam remains available, having been self-published by Ludosity.
Nicalis did not respond to GamesIndustry.biz's request for comment.
Nicalis has recently come under fire from other sources as well, with former employees and business partners sharing their complaints in a Kotaku report about the publisher's history of communication struggles, including other instances of sudden halts in communication or termination of business relationships without warning.