Next-gen consoles ready to thrive, says Riccitiello
Former CEO of Electronic Arts sees a bright future for consoles, provided Sony and Microsoft get four key things right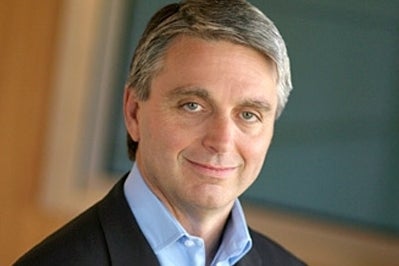 Despite recent disruption in the gaming industry, former Electronic Arts CEO John Riccitiello thinks the next-gen consoles can excel even in a world of smartphones and tablets. In a guest column on Kotaku today, Riccitiello laid out what he sees as four potential stumbling blocks that, if avoided, will guarantee next-gen success for Microsoft and Sony.
Ricitiello's first point of emphasis was that the systems need to be aimed squarely at gamers. To reach the core audience, the new consoles shouldn't be positioned as all-in-one multimedia boxes.
"The risk is that either or both of the new platforms emphasize these 'value-add' experiences too much, both in the user interface on the consoles themselves, or in the story they tell consumers when they unleash their avalanche of advertising," Riccitiello said.
The second and third points were more about not repeating the mistakes of previous console launches. Specifically, Riccitiello said supply chains need to be improved such that anyone who wants a new console at launch can find one on shelves, and the end product needs to be priced low enough that consumers will snatch up all the systems produced.
Finally, Riccitiello said Microsoft and Sony need to tread lightly around "third-rail topics" like DRM and second-hand game sales. In his view, the solution is to make the console ecosystem more open, and less of a walled garden. If they play their cards right, Microsoft and Sony will actually find gamers will "learn to love" more connected console experiences, Riccitiello said.
"It needs to be simple, seamless and without a bunch of headaches with multiple registration, identity and pay gates," Riccitiello said. "The walled garden will fall eventually."