Newzoo: Games are the third most-popular mobile app category
Half of mobile app users at least check into gaming apps, social media and shopping remain more popular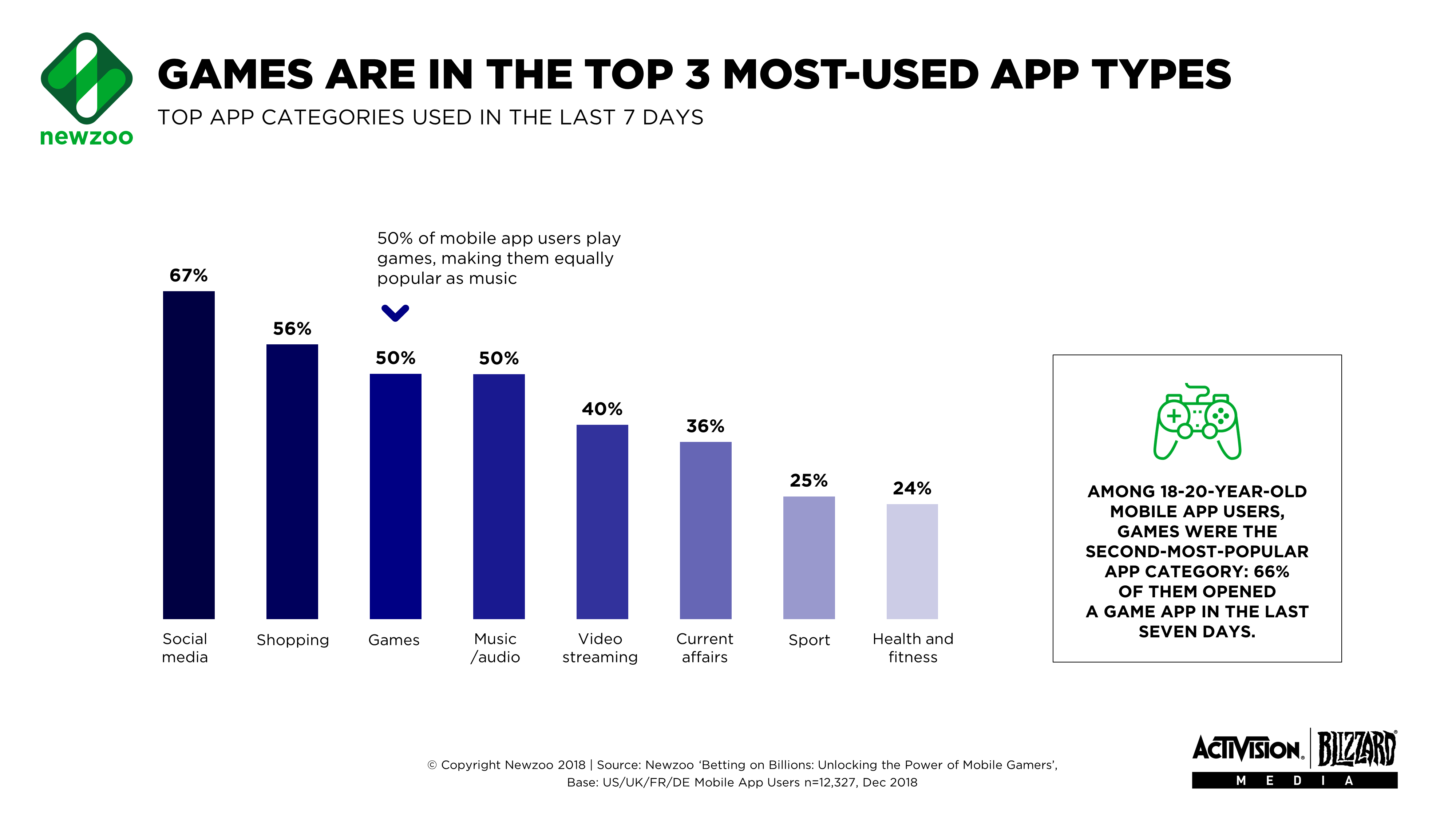 Of those who use apps of any kind on their mobile devices, half of them are using gaming apps, making gaming apps the third most-popular app category.
In a survey of 12,327 mobile app users ages 18-65 across the US, UK, Germany, and France, Newzoo (in partnership with Activision Blizzard) found that one of tevery two mobile app users had opened a gaming app in the last week. That makes gaming apps tied with music apps as the third most-popular app type, sitting behind first and second place social media apps and shopping apps.
The survey also reinforced a genre/gender split trend that has been present in other mobile gaming habit studies from Newzoo and others. Though gaming apps have just about a 50/50 split of men and women who use them, shooter titles tend to primarily be played by men and puzzle titles are predominantly played by women.
Another notable element of the study showed that mobile gamers tend to be influenced far more by advertising than those who do not play games. 43% of mobile gamers said in the survey they were more likely to use or buy brands with advertisements they liked (versus 32% of non-gamers) and 29% agreed that advertised brands were better than non-advertised brands (versus 23% of non-gamers).
You can download the full report from Activision Blizzard and Newzoo.