New trustee for GamesAid
Tracey McGarrigan joins UK charity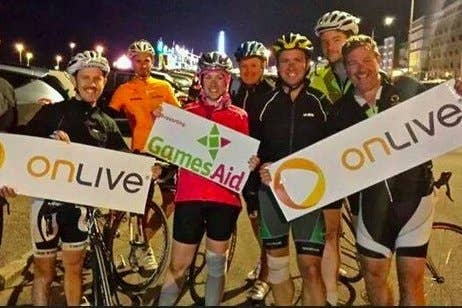 Green Man Gaming's Tracey McGarrigan has joined the GamesAid charity as a trustee. She's already been contributing to GamesAid for two years, taking part in a concert, a marathon and a charity bike ride across Europe.
"I'm so proud to now be a trustee," she said.
"My legs are already worried about what this extra responsibility might lead to... but the impact that GamesAid has, not only on the incredible charities we support, but through positively promoting our industry makes every mile worth it, and I can't wait to help get planning a big year of fundraising."
McGarrigan is head of PR and communications at retailer Green Man Gaming and joined the company in December 2013. Prior to that she worked at Amuzo Games and SCI-FI-LONDON.
PROUD FACE! RT @GamesAid: @tamcgarrigan's GamesAid trusteeship is official! Her passion & experience will be invaluable over the next 3yrs.

— Tracey 'Tam' McGarrigan (@tamcgarrigan) January 12, 2015
GamesAid is a UK charity which raises money for smaller charities working with children and young people in need. In 2013 2014 its work raised £438,000 for those charities.