New team for GamesIndustry.biz German language site
Thomas Szedlak takes over from Christoph Holowaty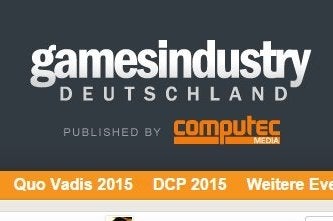 GamesIndustry.biz has refreshed the editorial team for its German language edition, with outgoing editor Christoph Holowaty passing the torch to Thomas Szedlak with immediate effect.
Szedlak was previously Games Aktuell Magazine's editor in chief, a position he held for eight years. Games Aktuell is also owned by Computec, the company which franchises the German language edition.
"The construction of GamesIndustry.biz Germany was an outstanding experience for me," said Holowaty, who moves to a position outside of the games industry. "I want to thank Hans Ippisch and the team for the support and I am convinced that Thomas Szedlak can develop GamesIndustry.biz competently in Germany."
"I look forward to the new challenge and promise that we will continue to develop GamesIndustry Germany decisively in the next few months," added Szedlak.
From July 17, the GamesIndustry.biz daily newsletter will also return to having a German language edition. You can adjust your email preferences here.