New streaming service, Panda TV, to launch in China
Son of country's richest man to build eSports broadcaster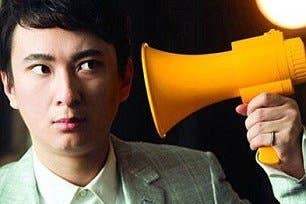 China is about to get its own streaming service focused on eSports, founded by the son of the country's richest man. Wang Sicong announced Panda TV via Chinese micro-blogging service Weibo late last week.
Several pro-eSports figures are thought to be signing up to Panda TV as anchors and commentators but a launch date for the service is as yet unknown.
Sicong is something of a Chinese celebrity, not just because of his father's $27.5 billion fortune or vast property empire, but thanks to a life of excess played out to the public via social media. Sicong gained some notoriety recently by buying his dog two gold Apple Watches. However, he's also invested heavily in eSports, buying Invictus, one of the world's best known eSports teams, for around $6 million in 2011.
His involvement in the scene is likely to become more hands on when he takes the reins as Panda TV's CEO, however. With his money and reputation opening a lot of doors in the domestic market, Sicong could well steal a major march on both Amazon and Google as Twitch and Youtube Gaming size each other up before delving into China. With around 55 per cent of China's estimated 400 million gamers watching eSports regularly, the potential for Panda TV is vast.