New editor for Guinness World Records Gamer's Edition
Stephen Daultrey to head up annual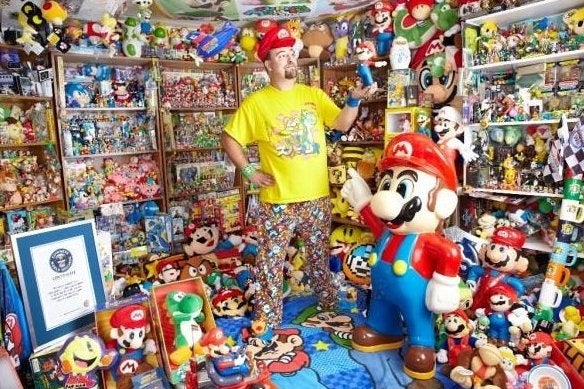 Guinness World Records has appointed a new editor for its annual Gamer's Edition in journalist Stephen Daultrey.
Daultrey recently spent four years with the now closed Bizarre Magazine, and has also written for CVG, Official Xbox Magazine and GamesMaster.
"We are delighted to have Stephen on board, and we are thrilled that the Gamer's Edition is growing year on year. We have huge ambition across the company for this book to become an even bigger bestseller - it is the definitive category-killer, and absolutely deserves its position as number one," said VP of publishing for Guinness World Records Jenny Heller.
"The gaming industry is getting closer to us as much as we are doing everything we can to celebrate this incredible entertainment segment, and it is testament to this commitment that we are now in a position to create new roles solely around gaming. We look forward to the great things we know Stephen will bring to Guinness World Records."
According to Guinness World Records it has now sold over 3 million copies of the Gamer's Edition, and 2015's installment saw a print run of 640,000 copies. The ninth Gamer's Edition will be published on September 10.