New CEO for mobile dev Pocket Gems
Tap Zoo and Tap Pet Hotel company puts Ben Liu in top spot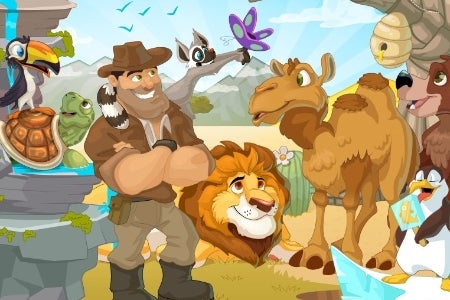 Ben Liu is the new CEO of free-to-play mobile gaming company Pocket Gems, which publishes titles like Tap Zoo and Tap Pet Hotel.
"Daniel is one of the great entrepreneurs in this space and has been driving the company's mission to create the next generation of mobile entertainment," former COO Liu told GamesBeat.
"I'm honoured to have the opportunity to steer the company as we take the next step in our growth."
Before joining Pocket Gems last year, Liu was studio GM at Playdom, and also spent time with EA both as lead project manager for iPhone games and as a producer for Pandemic Studios. In his new role he replaces Daniel Terry, company co-founder.
"I'm an entrepreneur at heart, and exploring new business opportunities is what I'm best at," explained Terry.
"So I've decided to lead this effort myself and appoint Ben CEO. With Ben at the helm to manage the day-to-day business, I have every confidence our company will continue its trajectory of success."
The company also reported it had seen its best financial quarter so far for revenues and gross profit, and had added 35 new employees to the company.
"Building off of their best quarter ever, we are very excited about what the future holds for Pocket Gems," added board member Jim Goetz.