New CEO for Best Buy
Electronics retailer puts former Vivendi CEO in top spot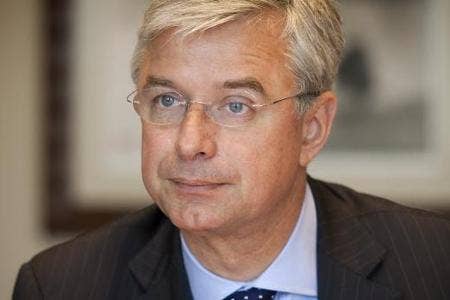 Hubert Joly, one time CEO of Vivendi Universal Games, is the new CEO of American retail chain Best Buy.
"I am honoured and excited to lead Best Buy. Best Buy has extraordinary assets -- including its 167,000 employees, its huge customer base, its distribution and service capabilities, its well recognised brands, and its history of innovation," he said.
"I look forward to working with the company's management team and employees to pursue what are exciting growth opportunities for Best Buy - both online and offline, through a combination of competitive prices, superior service, new growth engines and innovations, as we deliver to millions of customers the technology solutions that enable easy access to people, knowledge, ideas and fun."
Joly joins the company from Carlson, a global hospitality and travel company, and his CV also includes 2 years as CEO of Vivendi Universal Games, where he was involved with work on both Diablo II and World of Warcraft.
"Hubert was an outstanding candidate for this position and I am confident he will be a great fit for Best Buy," added board chairman Hatim Tyabji.
"Hubert's range and depth of experience in transforming companies is exactly what the company needs at the moment, as is his energetic, imaginative and experienced leadership in executing strategies."