New 500GB super-slim PlayStation 3 to arrive this month
12GB unit due in October, 250GB HDD and PlayStation Plus for Vita also confirmed at TGS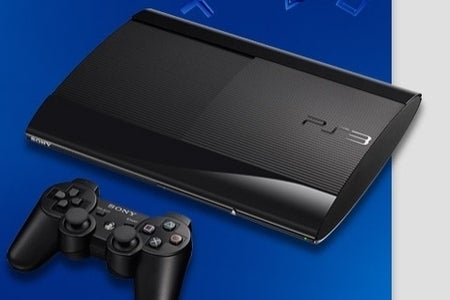 Sony has confirmed a new PlayStation 3 unit will launch next week, a 500GB model in a super-slim casing 25 per cent smaller than the current model.
The hardware comes with a sliding disk cover and will be available in black and white, due for release September 28 in the UK.
On October 13 Sony will also release a 12GB flash memory model, with a dedicated 250GB HDD also set for release.
During the opening keynote of the Tokyo Game Show, Sony also confirmed that the PlayStation Plus service will come to PlayStation Vita, complimenting those that already pay for the service on PlayStation 3.
Similar to the service on PS3, PlayStation Plus for Vita will include an extra 1GB of online storage, automatic downloading of updates, and a selection of discounts on games and DLC.
In Europe the 500GB PlayStation 3 will retail for EUR 299 with a copy of FIFA 13, and the standalone 12GB unit will sell for EUR 229.
In the US the 500GB model will retail for $300 as part of a bundle with Assassin's Creed III on October 25. The region will not get a release of the 12GB unit, but instead a 250GB super-slim model will launch with a copy of Uncharted 3: Drake's Deception: Game of the Year Edition and a $30 voucher for Dust 514 content.