NetEase revenue and profits ride high on the back of diverse portfolio
World of Warcraft Classic drives WoW subscribers to record heights in China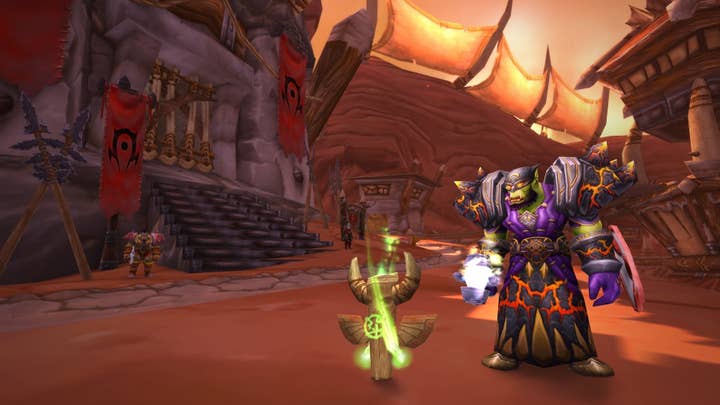 NetEase saw revenue and profits rise both annually and in Q4 last year, backed up by its existing catalogue and profitable new titles.
Net revenues in Q4 were up 9.2% quarter-on-quarter to RMB 15.7 billion ($2.26 billion), while annual revenue rose around 15% to reach RMB 59.2 billion ($8.5 billion).
Accounting for over half of NetEase's gross income, online games revenue for Q4 was up 5.4% year-on-year to RMB 11.6 billion ($1.67 billion), while annual revenue from the segment was up around 15% to RMB 46.4 billion ($6.66 billion).
Meanwhile, gross profit was up 9% year-on-year in Q4 to RMB 8.21 billion ($1.17 billion), and annual profit for the year was RMB 31.5 billion ($4.53 billion), representing an increase of around 15% over 2018.
While NetEase was buoyed with the success of new titles such as Fantasy Westward Journey 3D which topped China's iOS download chart, the firm has also enjoyed continued success with its existing titles like Knives Out, Identity V, and Marvel Super War.
The company also operates World of Warcraft in China which, following the launch of World of Warcraft Classic, achieved record monthly subscribers in Q4.
"Our online game services net revenues continued to grow, propelled by the sustained and growing popularity of our existing titles, again demonstrating the longevity of our game franchises," said CEO and director William Ding.
"At the end of the year, we launched the long-anticipated Fantasy Westward Journey 3D, which gave us a wonderful start to the first quarter. We will continue to bring more masterpieces to both domestic and global players in 2020."