Nearly half of EA's unit sales are now digital
Publisher's quiet first quarter headlined by growing digital dominance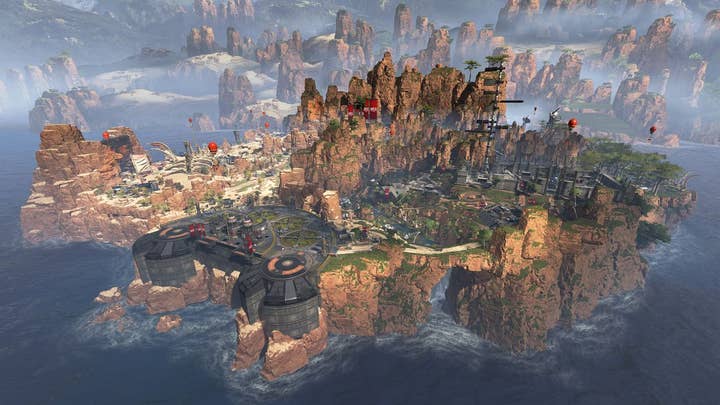 Electronic Arts kicked off its financial year with a quiet quarter of no major releases, posting net revenues of $1.2 billion, just up from $1.1 billion during the same quarter last year.
Operating income reached $415 million, and net bookings were reported as $743 million, with the latter down 22% year-over-year due to A Way Out's launch in Q1 last year and a FIFA 18 World Cup event around the same time. EA's net income of $1.4 billion was a high outlier in its numbers due to an income tax benefit EA is receiving, with $1.1 billion of that benefit coming in during Q1 and a remaining $620 million expected in Q2.
Notably, EA's digital sales are up 7% year-over-year, and 47% of its total unit sales now digital across all games. Mobile growth is down 17% year-over-year to $122 million in net bookings.
Other highlights included The Sims 4's expansion packs and game pack downloads being up 55% year-over-year, and Star Wars: Galaxy of Heroes reporting nearly 80 million players life-to-date. There was no specific update on total Apex Legends player numbers (and hasn't been, since EA reported 50 million monthly players in its launch month of March), but EA did confirm that the game is seeing between eight and ten million active players a week.
CEO Andrew Wilson and CFO and COO Blake Jorgensen said on the company's investor call that Q1 is anticipated to be the company's quietest quarter of the financial year, with no major new releases. Q2 is expected to see FIFA 20, Madden NFL 20, NHL 20, and Sea of Solitude, while Q3 will have a new Need for Speed title, a new Plants v. Zombies title, Star Wars Jedi: Fallen Order, and NBA Live 20 (which appears to have been pushed back from Q2). Nothing has yet been announced for Q4.
That sets EA up for its full-year projections of $5.4 billion in net revenue, $5.1 billion in net bookings, and $2.8 billion in net income (including the aforementioned income tax benefit).
In Q2, EA expects to see net revenue of $1.3 billion, net bookings of $1.2 billion, and net income of $776 million, of which $620 million will be from tax benefits.