Mythic shutting Warhammer Online: Wrath of Heroes
Free-to-play title did not meet financial goals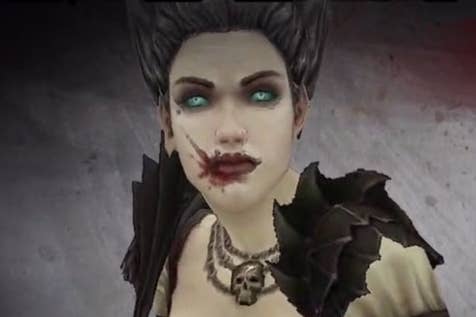 Mythic Entertainment is shutting down its free-to-play area game Warhammer Online: Wrath Of Heroes, and has explained "the project could not meet its financial goals to be sustained."
The online game will end on March 29, and yesterday Mythic stopped sales of the gems that serve as currency in the game. It will not be refunding any gems sold before that date. Selected players will be offered a promotional code for Warhammer Online: Age of Reckoning.
"As a producer for this game from the start, I am proud of the hard work and effort that made the game possible and I feel sad that it is not able to carry on," said James Casey.
"I think we created something special and I would not trade the time creating it or playing it (on all those Friday Fight Fests and anonymously almost every day) for anything."
The game was first revealed at Gamescom 2011 by EA and Mythic (then known as Bioware Mythic) and entered open beta last April.