MP highlights lack of women in games industry
Labour MP Chi Onwurah says only 6 per cent of UK ICT workers are female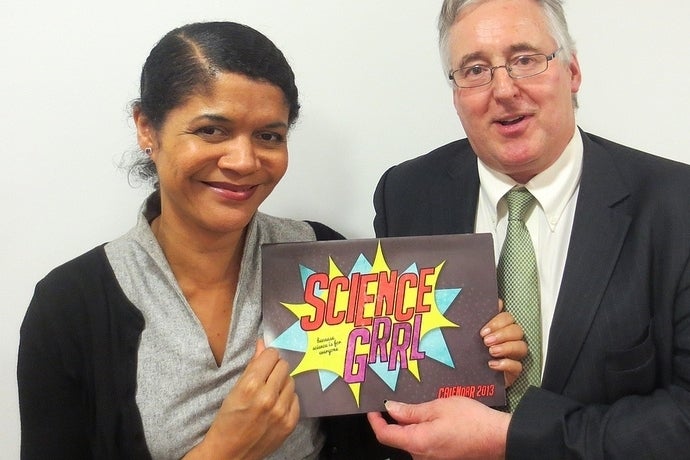 The hot topic of women in games was raised in parliament this week, as Labour MP Chi Onwurah put pressure on the government to provide more than just "warm words" to increase the number of women working in ICT and video game development roles.
"It is certainly the case that the video games industry is a modern one; one would hope that it would be reflective of society, including those who play games, but it is not," she told the House Of Commons.
"My figures show that only 6 per cent of those who work in ICT in the UK games industry are women, despite the fact that they make up 50 per cent of those who play the games."
She added that she had approached a number of large technology companies in the UK for information on the percentage of female employees, and revealed that Google and Microsoft had refused to provide that data on the grounds of confidentiality.
"My figures show that only 6 per cent of those who work in ICT in the UK games industry are women"
"That is rather strange, because it suggests either that Google and Microsoft do not know how to aggregate and anonymise such information-which, given that they are leaders in big data management, is worrying-or that they have so few women employees that giving the figure would necessarily identify individuals. That is also very worrying," she said.
" I am worried that Microsoft and Google, which are role models in their own right, do not appear to want to let anyone know how well-or how badly-they are doing. "
She argued the government needed to provide more than "mere warm words of support" to address the situation, and called for more engagement with large technology employers, and a shift in the attitudes that lead to boys' toys featuring ICT components, and girls' toys being pink and patronising.
"As well as improving the image of ICT, we need to look at the working environment of women in ICT, and at higher, secondary and, very importantly, primary education, which my hon. Friend mentioned, and careers advice. We also need to look at our culture, which socialises girls to think that ICT is not for them."