Mozilla targets emerging markets with Firefox mobile OS
Zeptolab, Disney Mobile Games and EA Mobile among early content partners for open Web OS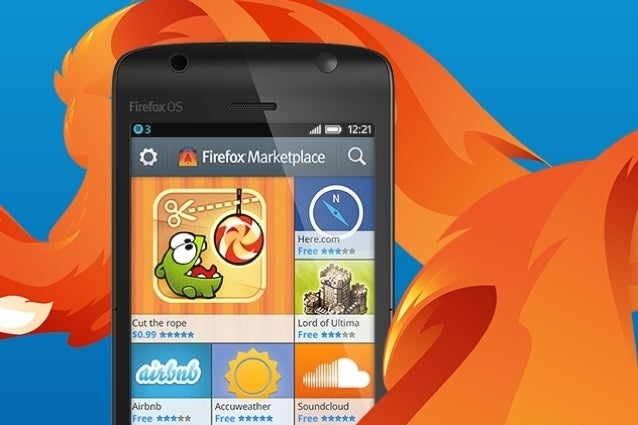 Mozilla is poised to launch an open mobile OS based on HTML5, with an early strategy targeting more price sensitive emerging markets.
The first Firefox OS devices will be released by Alcatel, LG and ZTE this year, with devices from Huawei to follow shortly after. All Mozilla OS devices will be powered by Qualcomm Snapdragon mobile processors, and the earliest models will hit low penetration markets first: Latin America, Eastern Europe and emerging Asian countries like Malaysia, Pakistan and Bangladesh.
The Firefox Marketplace has formed early partnerships with a number of prominent app and game developers, including Zeptolab, Disney Mobile Games and EA Mobile.
"Bringing such popular titles as Where's My Water? and Where's My Perry? to the Firefox Marketplace is a great opportunity to increase our network of players in developing markets," said Bart Decrem, SVP of Disney Mobile Games. "Having worked with Mozilla in the past, I'm especially enthusiastic about the potential of Firefox OS."
Of course, the battle for mobile OS dominance if fiercely competitive, with even huge organisations like Microsoft struggling to gain market share - a new report from Strategy Analytics predicts a 1 per cent share for the Firefox OS in 2013. However, Mozilla's key selling point that Firefox OS is built on open Web standards, which will offer carriers and developers more freedom with their apps and services than iOS or Android.
"Firefox OS will break down the walls between apps and the Web because Firefox OS apps are built using Web technologies, like HTML5," said Mozilla's senior VP of products, Jay Sullivan. "We expect to see lots of amazing apps people love built for Firefox OS because more developers are already creating for the Web than for any other platform.
"Firefox OS delivers a rich, delightful and personalised experience for users and people can search for anything that is on their mind to discover relevant apps that can be used instantly, even apps they've never installed or used before."
The other carriers for Firefox OS devices are Deutsche Telekom, Etisalat, Hutchison Three Group, KDDI, Qtel, SingTel, Smart, Sprint, Telecom Italia Group, Telefónica, Telenor, Telstra, and TMN.