Moshi Monsters publisher: US is "definitely a focus"
The UK success story is turning its attention towards the US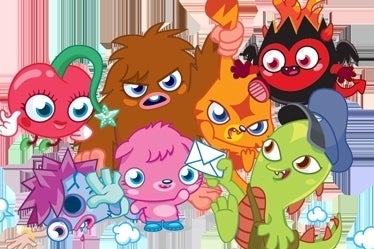 With 85 million registered users, Moshi Monsters has turned into a hit for Mind Candy. It's the number one kid's brand in the UK, with a feature film premiering in the region on December 20, a successful line of Nintendo 3DS and DS games, and even Moshi Monsters-branded oranges at UK supermarket giant Tesco. Now the company is looking to grow the brand's presence in the United States.
"Right now, Moshi Monsters is the fastest growing social networking platform in the world for kids," Mind Candy head of affiliate marketing Andrew Frederick told [a]list daily. "[In the UK] the product has really taken off virally. We see kids talking about this in schools. We got the number one kid's magazine in the UK. The American market is definitely a focus."
Mind Candy has launched its global affiliate marketing program to establish a stronger foothold in the US. It's also testing traditional ad placements, with a plan to do a broad nationwide marketing campaign in the future.
"We have an exclusive partnership with Funtomic - their web site is Kizi.com," said Frederick. "They're a very strong flash game portal in the 6-12 year old space. Every month, over 20 million unique visitors go to that site. We had an exclusive partnership with them for the first month, and there were 2 million kids who came into Moshi Monsters from Kizi."
"We're actually doing a big focus test in Texas with extra TV rolling, extra radio. [We did] some live ground marketing at the Texas State Fair, which is the largest state fair in the country. We're really trying to really hone in on Texas to see how that works, and then we're going to look at potentially expanding to other markets."
Check out the rest of the interview at our sister site the [a]list daily.