Moshi Monsters, Bin Weevils slapped by ad watchdog
ASA forbids kids' free-to-play games from using "Join now" commands for subscription prompts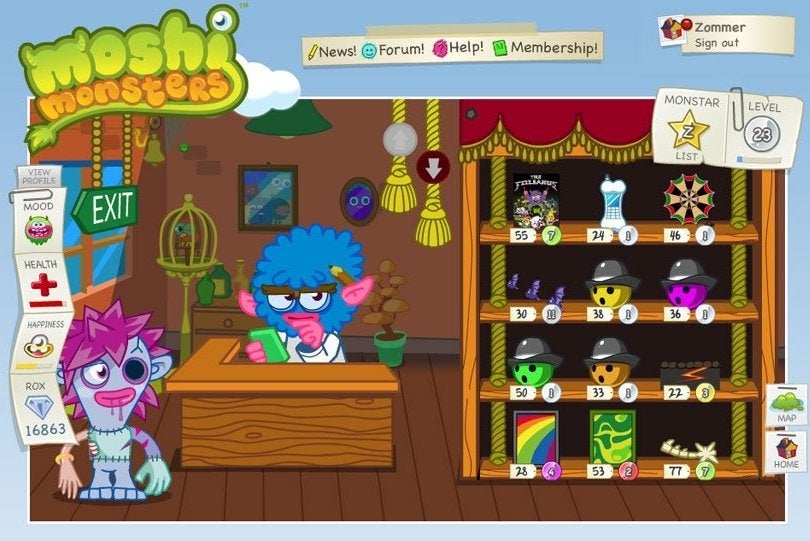 The UK's Advertising Standards Authority is keeping an eye on how free-to-play games market to children. Today the regulator issued a pair of rulings finding developers 55 Pixels and Mind Candy at fault for the ways they promoted membership subscriptions in Bin Weevils and Moshi Monsters, respectively.
Both games featured activities that were limited to subscribers, and when attempting to access such areas, users were presented with prompts like "Join Now" or "Become a Member." The ASA considers such phrases to be a direct exhortation to buy membership packages or in-game currency, which are forbidden in games targeted at children.
Both 55 Pixels and Mind Candy responded to the complaints by agreeing to change the wording on such parts of the games to "About Membership" or similar phrasings. That satisfied the ASA, which ruled simply that the companies must refrain from using phrasing that would violate advertising codes in the future.
Dr Jo Twist, CEO of the UK Interactive Entertainment trade group, called the rulings "a useful piece of additional guidance" for developers, providing clarity on the Office of Fair Trade's guidelines covering games that were published last year.
"Since the publication of those principles more than a year ago this is the only action that has been taken, and it has only required a change in language which both games have already put in place," Twist said. "It is good to see that the industry is clearly behaving responsibly and ensuring that children are not being served inappropriate commercial messages."