Molyneux's 22 Cans receives 1000 job applications
Former Lionhead boss details enormous response to his recent interviews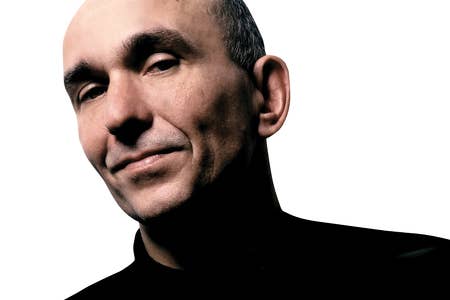 Former Lionhead boss Peter Molyneux has received 1,000 applications for positions at his new studio, 22 Cans.
Speaking to Giant Bomb, Molyneux detailed the positive response to the round of press interviews he conducted recently, most notably an enormous spike in the number of people applying for jobs.
"That's pretty damn exciting.," he said. "I'm working 16 hours-a-day just answering those emails. I've said to myself, 'Look, I've put this thing out there. I've got to answer all these emails, I've also got to look at all the Molyjam entries, and I've got to [use] Twitter.'
"That's taking up a huge amount of time. It's a fantasticly, amazingly, incredibly exciting, though."
Molyneux also reiterated the scale of his responsibility at both Microsoft and Lionhead, and the large number of meetings required to fulfil his duties at both.
"I realized that 75 per cent of my day was just doing nothing, basically. It was just doing meetings, and now, doing everything from answering emails to doing press stuff, to going and talking at universities and designing the games, it just feels fantastic to be that hands-on, it really does."
To read GamesIndustry International's interview with Molyneux, click here.