MOH: Warfighter sells 300k in US debut week
EA's shooter falls short of the Cowen Group's "pessimistic" estimate, Pokemon also under-performs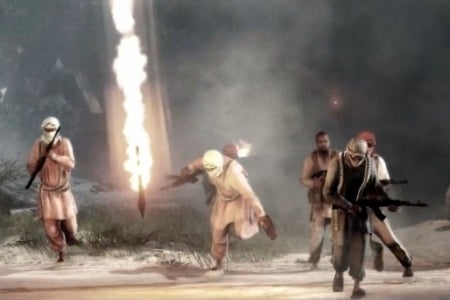 Medal of Honor: Warfighter sold just over 300,000 units in its first week in the US, significantly below analyst expectations.
Doug Creutz, vice president of the Cowen Group, made a "pessimistic" forecast that proved to be a third higher than Warfighter's actual week one sales. Creutz now believes that the game will fail to sell through 2 million units worldwide, putting pressure on Electronic Arts, which slipped by 57 per cent from its sales performance in the same month last year.
Nintendo's Pokemon Black/White 2 also under-performed, selling 867,000 units - less than half of Cowen's estimate, which was based on the performance of previous titles in the series. However, Capcom's divisive Resident Evil 6 met Cowen's forecast, selling through 806,000 units despite mixed reviews.
Key performers last month Included Skylanders Giants, which doubled its predecessor's first month total with 269,000 units, and is likely to enjoy a strong holiday season.
Most impressive of all, though, was Take-Two's NBA 2K13, which sold 1.27 million units, around 48 per cent more than NBA 2K12 sold in the same period last year. Indeed, Take-Two showed solid performance in general, improving its sales performance by 85 per cent over last year.